Photo 1 of album '90-93 Bigger Brake Upgrade
Up |&nbspNext | Click on the photo to view by itself.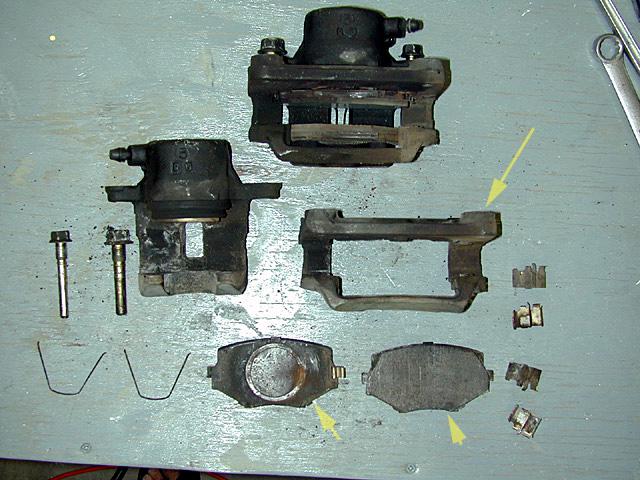 In order to upgrade to '94+ 10" rotors on a '90-'93 Miata, you need the caliper *bracket*, pads and rotors.  (Note you don't need the calipers themselves!)  Miq has a good write-up in the miata.net garage...check it too.