Photo 6 of album '90-93 Bigger Brake Upgrade
Prev | Up |&nbspNext | Click on the photo to view by itself.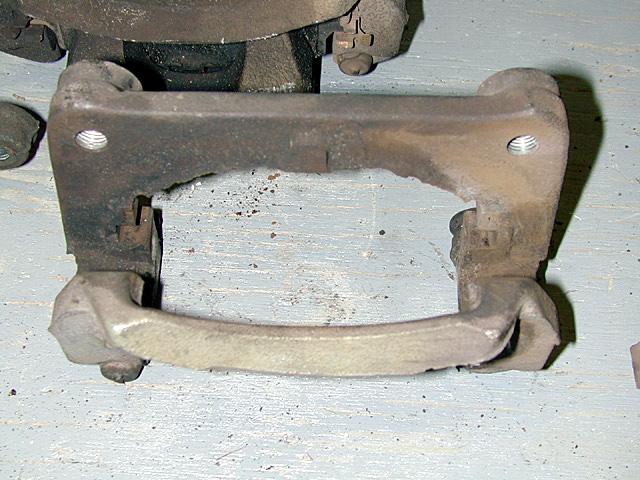 The brackets need some clean up as well.  The key to this job is to SWITCH SIDES OF THE CAR when putting on the brackets.  That way you can use the '90-'93 calipers which need to pivot at the top bolt (more on this later).