Photo 4 of album Aiwa CDC-MP3 Install
Prev | Up |&nbspNext | Click on the photo to view by itself.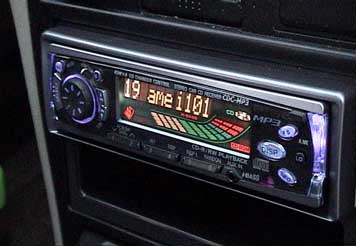 While the Aiwa bezel is nice, in a Miata it means the head unit sticks out a full 1/2-3/4" from the front of the dash console.  Seriously ugly.  This is a picture I found off the net of an Accord install.