Photo 1 of album BEGI AFPR Dissection/Mod
Up |&nbspNext | Click on the photo to view by itself.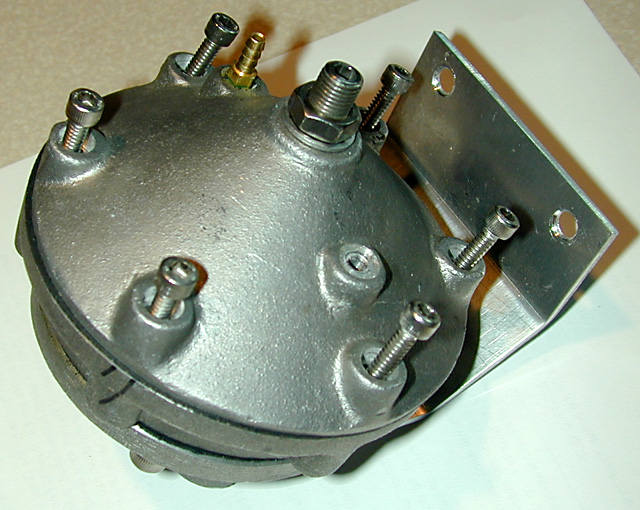 Here is the Auxiliary Fuel Pressure Regulator.  I've removed the "bleed valve" for setting the top end boost pressure.  You can see the hole where it screws in.  The center post adjusts the base pressure for no boost/no vacuum.  The source for boost/vacuum pressure is the brass fitting.