Photo 2 of album BEGI AFPR Dissection/Mod
Prev | Up |&nbspNext | Click on the photo to view by itself.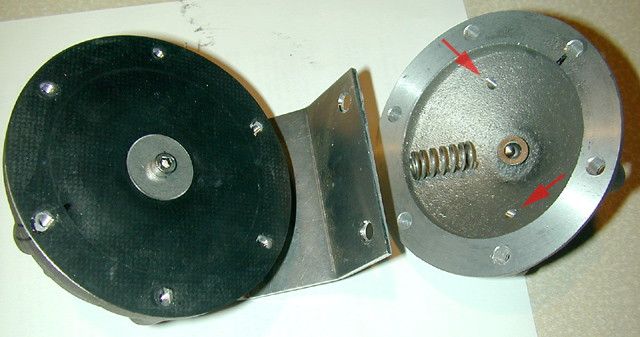 Here is the top chamber opened up.  There is a washer and spring that presses on the center of the diaphram.  The arrows show the two holes for signal sources and the bleed valve.