Photo 4 of album BEGI AFPR Dissection/Mod
Prev | Up |&nbspNext | Click on the photo to view by itself.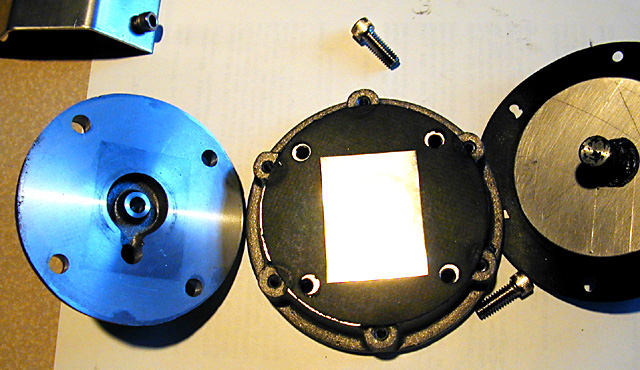 Cool colors huh?!  Here you see the lower chamber.  The left side has the two openings.  The center one is where the fuel enters the regulator and the "moat" is where it leaves.  The diaphragm has a metal plate on it that is pressed over these two holes (or hole and moat).