Photo 5 of album BEGI AFPR Dissection/Mod
Prev | Up |&nbspNext | Click on the photo to view by itself.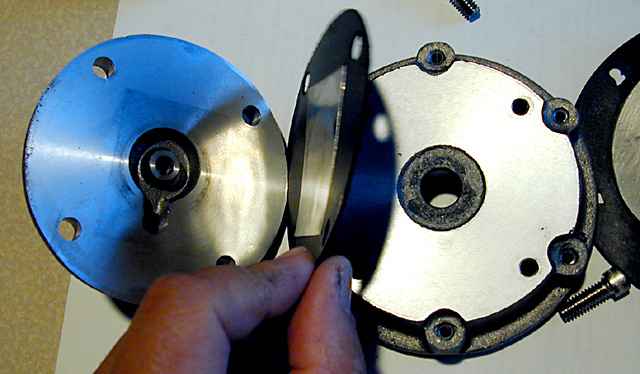 Now you can begin to see the whole operation.  The piston comes through the hole on the right and presses on the back side of the diaphragm, forcing the plate over the openings...driving up the pressure in the fuel rail.