Photo 6 of album Custom Heat Shield
Prev | Up |&nbspNext | Click on the photo to view by itself.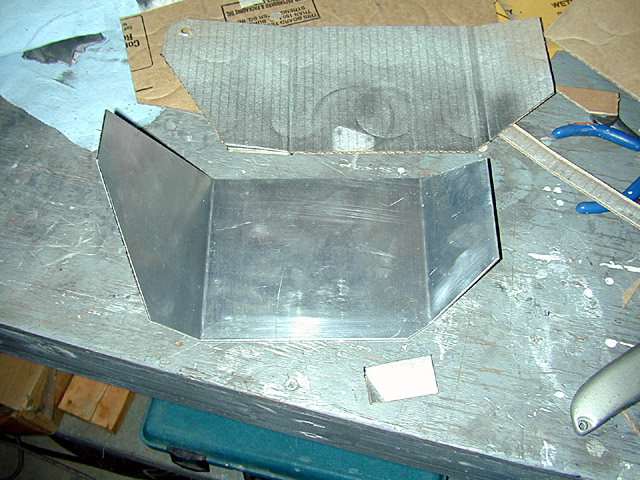 Ok, here I confess I have friends with real equipment.  The guy that gave me the aluminum does $1 million a year in government work!  I went to another friend's race shop to use the shear and brake and made these bends.  You CAN do it with a jigsaw and 2x4s to bend, but the right tools make it a lot easier.