Photo 1 of album Custom Rollbar
Up |&nbspNext | Click on the photo to view by itself.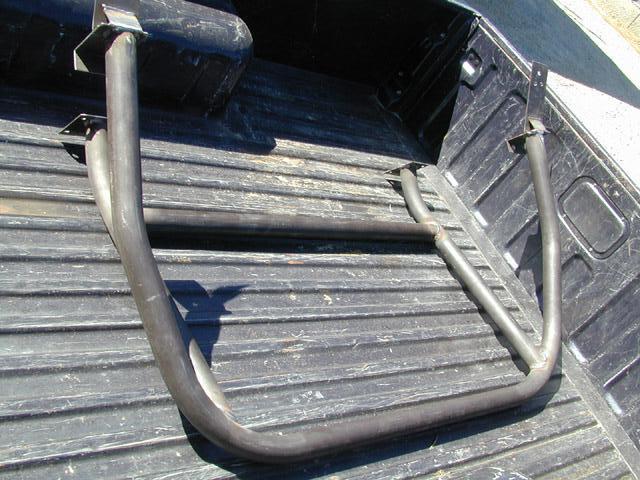 What did I need in a bar?  I wanted 1.75" DOM, but no diagonals. The bar needed to be as high as possible but also as far back as possible to clear my head.  On top of that the rear supports had to clear my 8" subwoofers in the parcel deck.  Solution: build a custom bar.