Photo 4 of album FM II Upgrade
Prev | Up |&nbspNext | Click on the photo to view by itself.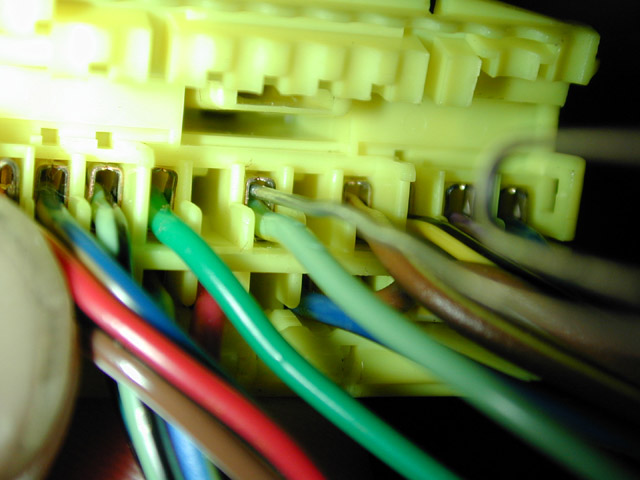 To get the wires OUT you stick in the paper clip, PRY UPWARD with the clip while simultaneosly tugging on the wire.  It will slide right out when you get it right. Prying "upward" is the trick.