Photo 14 of album FM II Upgrade
Prev | Up |&nbspNext | Click on the photo to view by itself.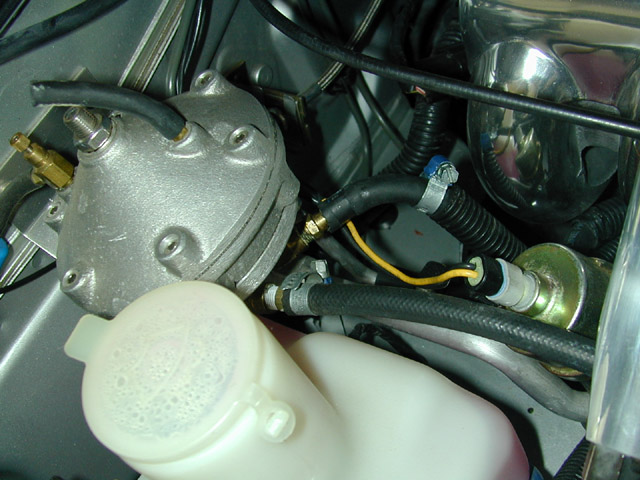 Bye-bye to the AFPR.  Note that you will have to slit the line slightly to get it off the barb.  Don't cut too much.  Fuel injection line is EXPENSIVE. REMOVE your fuel cap and have a rag ready to catch fuel from the pressurization that stays for quite a while after the car is shut off.  Don't use a droplight.  BE CAREFUL.