Photo 26 of album FM II Upgrade
Prev | Up |&nbspNext | Click on the photo to view by itself.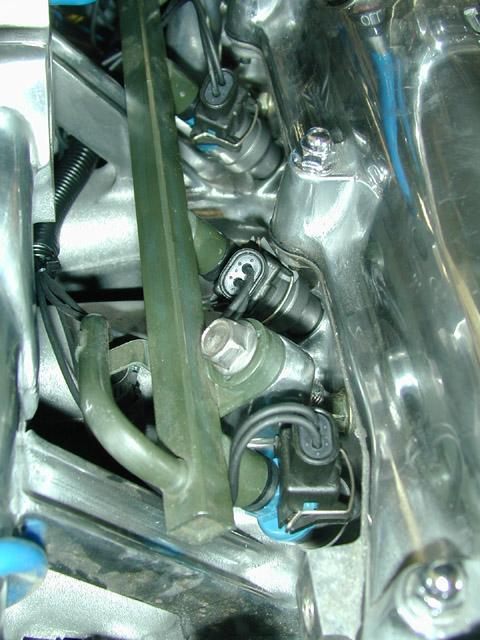 Here's the new harness and injectors in place.  Soon I'll mod that rail for better flow.  Note that the black spacers are now missing because the DSM's are shorter than the stockers.