Photo 1 of album FM Sway Bar Install
Up |&nbspNext | Click on the photo to view by itself.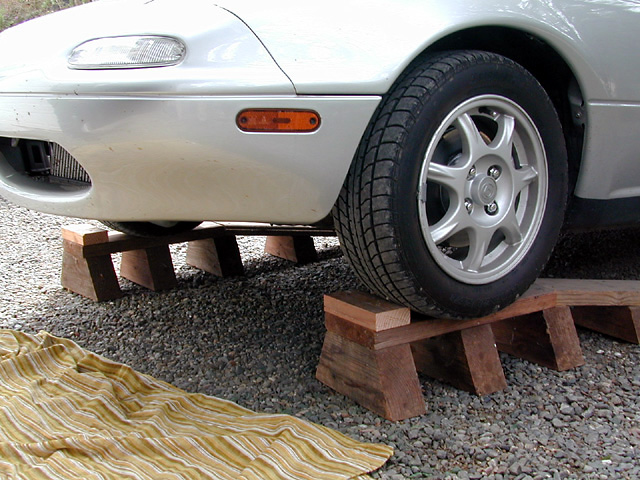 Ramps are the way to go with a sway bar install. These are Harry's and will hold a tank, but it would be better if you bought something like Rhino Ramps. You don't want the wheels hanging in the air when you hook them up.