Photo 7 of album FM Sway Bar Install
Prev | Up |&nbspNext | Click on the photo to view by itself.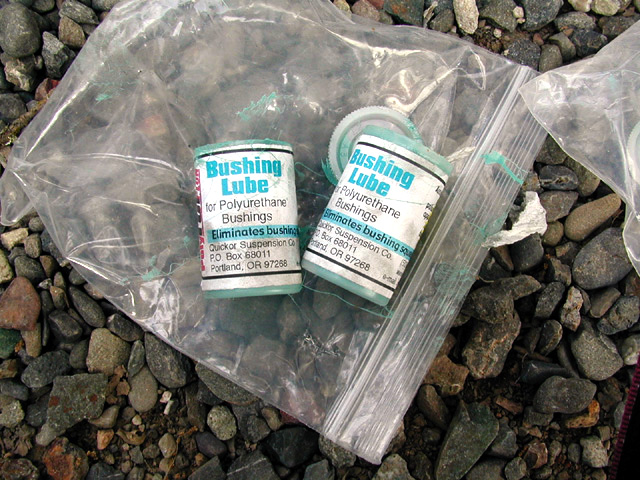 Oh yeah!  The "vile but effective" grease that Bill now calls "wonderful gooey grease" (political correctness I guess!), is awesome.  BUT it is horribly sticky and not fun to put on.  Get a bunch of paper towels ready.