Photo 8 of album Injector 12psi Upgrade
Prev | Up |&nbspNext | Click on the photo to view by itself.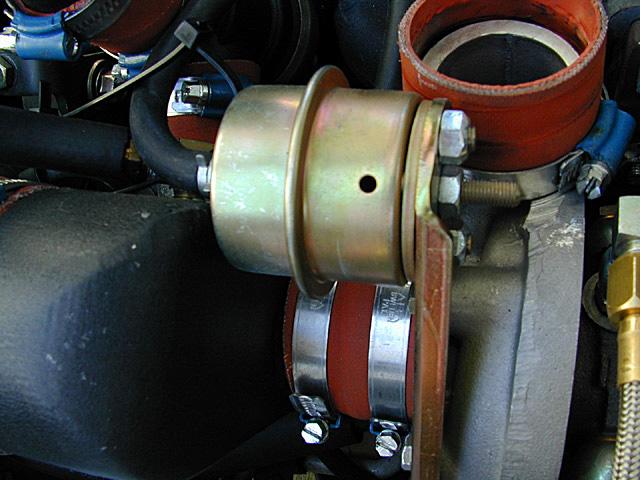 The problem is that at 8psi then rod is about as short as it's going to get.  See the jam nut is very close to the actuator support bracket?  It is suggested you trim the rod (female) and tap it so you can get more...the other option is to shim the actuator away (further to the left)...I don't have room!  Or buy a boost controller to do it via the boost signal line.  We (uhh, Harry) had a better idea!