Photo 12 of album Pulling the Engine
Prev | Up |&nbspNext | Click on the photo to view by itself.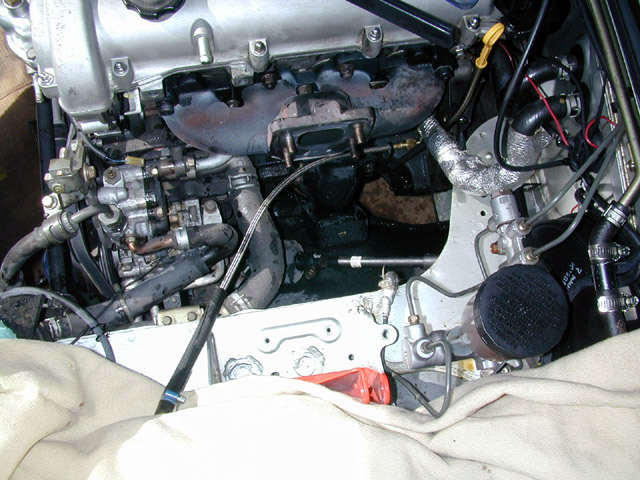 Ok, in this picture and in all the pictures you are going to see a lot of grungy oil all over my engine bay.  I do NOT tolerate this kind of grime on Hakuna!  When the #1 cylinder went, it blew out the dipstick and blew oil ALL over!!!