Photo 43 of album Pulling the Engine
Prev | Up |&nbspNext | Click on the photo to view by itself.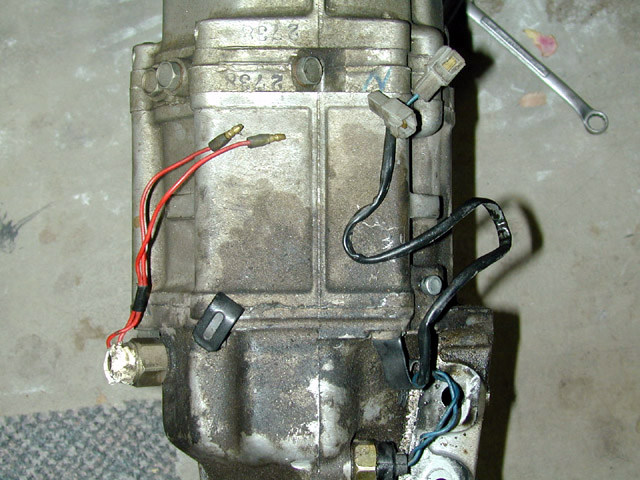 Here's the wires you will be disconnecting BEFORE you pull the transmission.  The red wires go to the backup light switch which to my knowledge actually WORKS on less than 10% of all 90-93 Miatas!