Photo 2 of album Seats w/Fabric Color
Prev | Up |&nbspNext | Click on the photo to view by itself.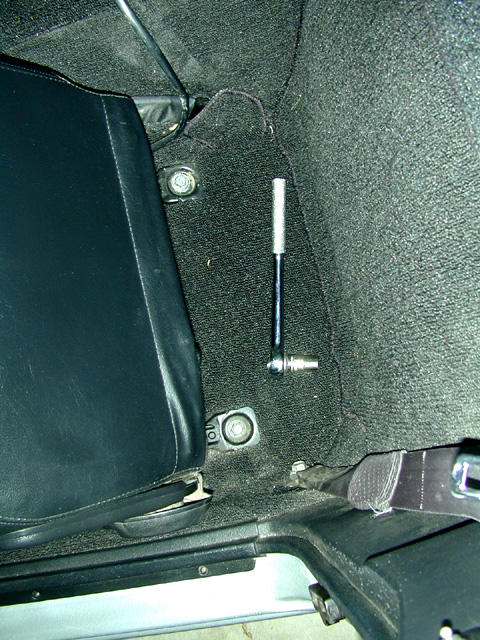 Taking the seats out is a piece of cake.  14mm socket, two bolts behind, two bolts in front, unplug the headrest speaker cable and lift it out.  DON'T bang the car with the alignment spikes on the bottom!!!!