Photo 4 of album Spoiler Paint Job
Prev | Up |&nbspNext | Click on the photo to view by itself.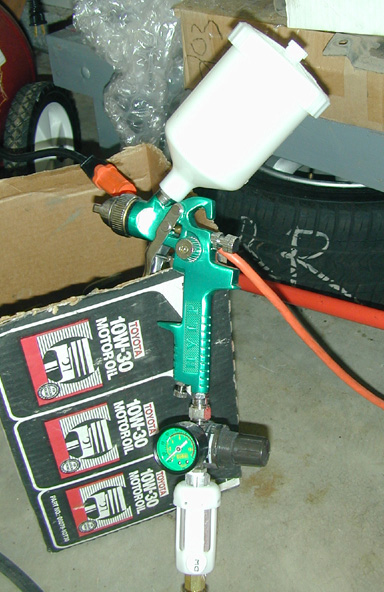 This is a HVLP gun.  Wow what a gem.  It puts paint ON what you are spraying, not into the air!  I should mention that this job is NOT simple and easy.  You'll have to do some practice and develop skills to do your own spraying.