Photo 6 of album Spoiler Paint Job
Prev | Up |&nbspNext | Click on the photo to view by itself.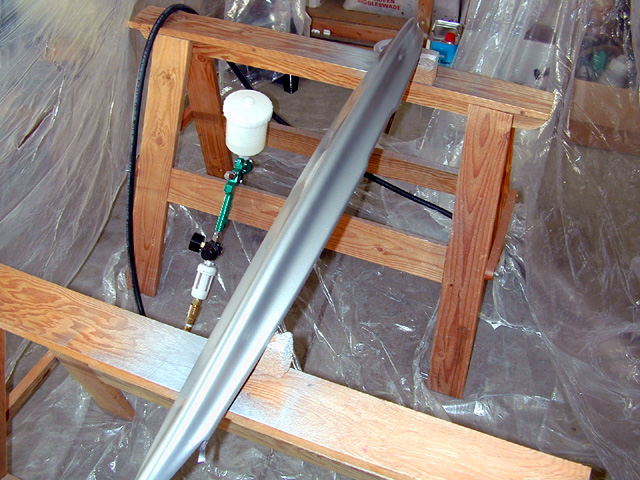 Spraying on the base coat takes a few coats to hide with flash time between each shot.  The trick with metallic is to put on enough to get it to flow, but not so much you get a run.  It's not hard if the gun is set right and you've practiced.  If you mess up, wait for it to dry and sand it off again. Check out how little overspray there is on the horses!