Photo 11 of album Spoiler Paint Job
Prev | Up |&nbspNext | Click on the photo to view by itself.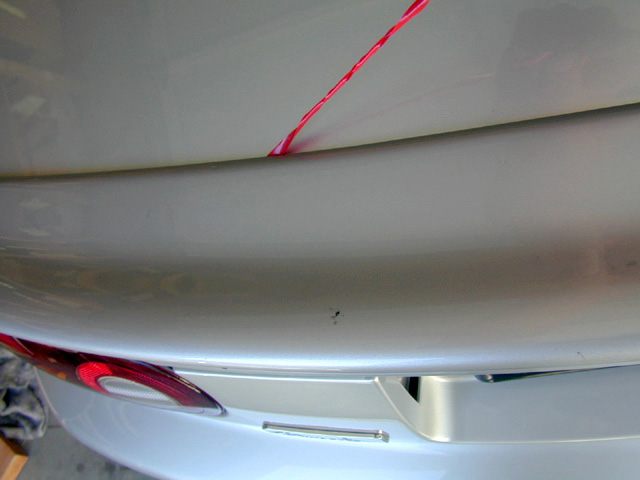 Align carefully and press.  Once it set in place I pulled the double-sided tape cover and pressed again.  That AIN'T coming off.  I may add the end clips later, but man it is STUCK, so maybe not.