Photo 1 of album Tower Brace Install
Up |&nbspNext | Click on the photo to view by itself.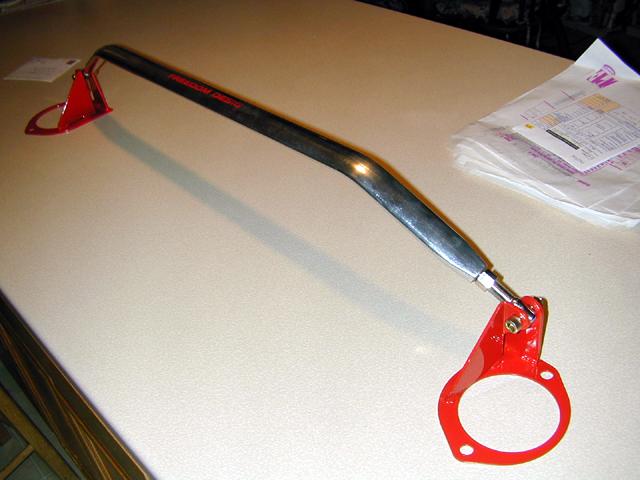 Freedom Design Shock Tower Brace - 79.95 on sale from Finish Line Performance.  It ended up being 90 bucks shipped to my door.  This installation is REALLY easy.  It also completely cured my 73mph shimmy!  The whole front end is much more stable.  We didn't notice nearly as much improvement on Harry's 94, so YMMV.