Photo 15 of album Tower Brace Install
Prev | Up |&nbspNext | Click on the photo to view by itself.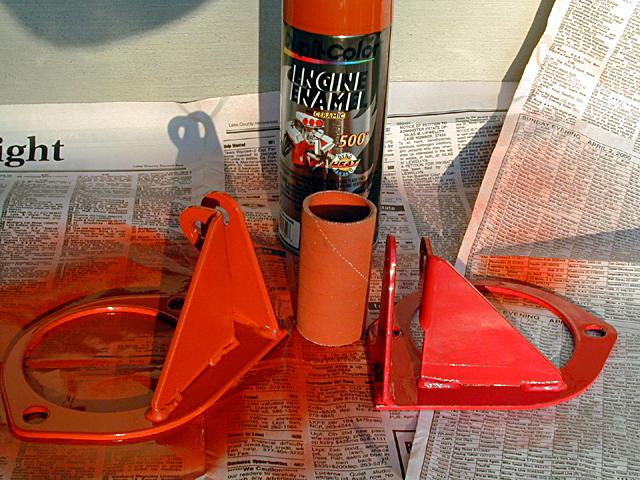 I didn't like the red in my car, so I pulled it all out again and painted the supports to match my silicone turbo tubing.  $3.99 for some coughchryslercough orange engine paint! For you digital camera people, check out the red vs. the orange with my Nikon 950.  There is NO Photoshop work on this shot.  That Nikon has the best red in the business, huh!