Photo 4 of album Turbo Install - Part 2
Prev | Up |&nbspNext | Click on the photo to view by itself.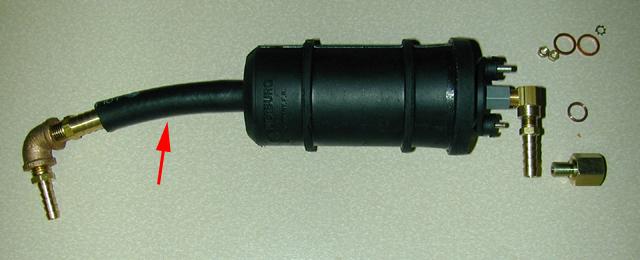 4-8) Assemble the fuel pump and fittings.  Use Loctite PST for this...MUCH better than tape and seals far better than #271.  Trust me.  Note the section of hose should be very short...just long enough to give some flex and that's all.