Photo 19 of album Turbo Install - Part 2
Prev | Up |&nbspNext | Click on the photo to view by itself.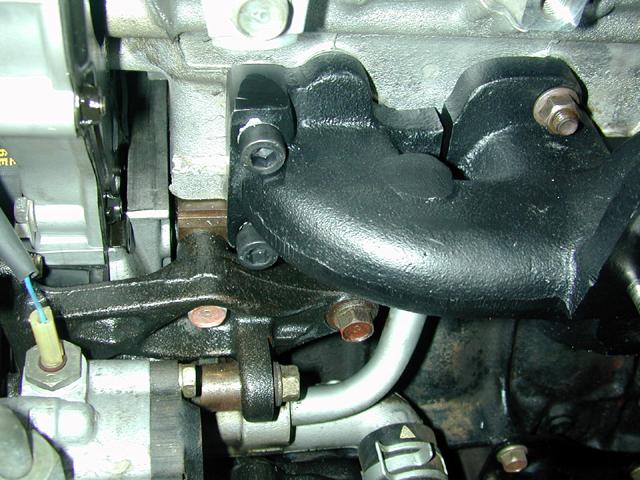 26)  The front and rear studs are replaced by these cap screws.  You checked to see if you had the right allen wrench when you got your kit, right?  (hint, hint) UPDATE: The upper left cap screw disappear within 3k miles.  It didn't cause a leak, but I'll put a new one in soon.  Corky Bell rules!  No problem, just sent me one when I said it was missing.  That's why you want a Dlr Alt/BEGI kit!