Photo 22 of album Turbo Install - Part 2
Prev | Up |&nbspNext | Click on the photo to view by itself.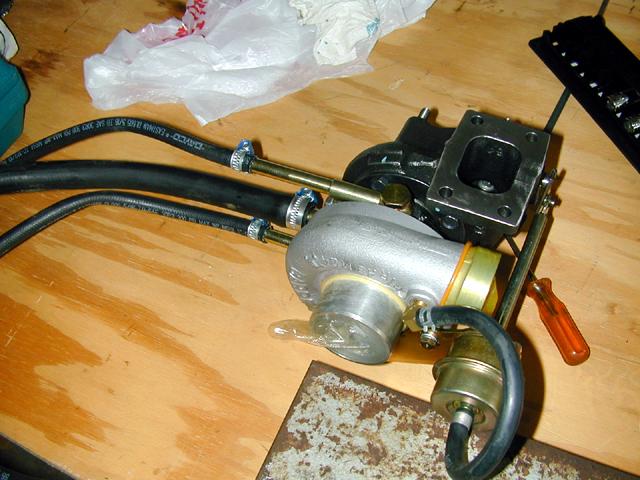 28-29)  I'd recommend skipping forward and doing the oil DRAIN install before attaching the hoses here.  That way you'll HAVE a hose to flush the drain fitting with mineral spirits.  Otherwise if you install the turbo first, be ready to take a trip to the store to buy some plastic tubing.