Photo 24 of album Turbo Install - Part 2
Prev | Up |&nbspNext | Click on the photo to view by itself.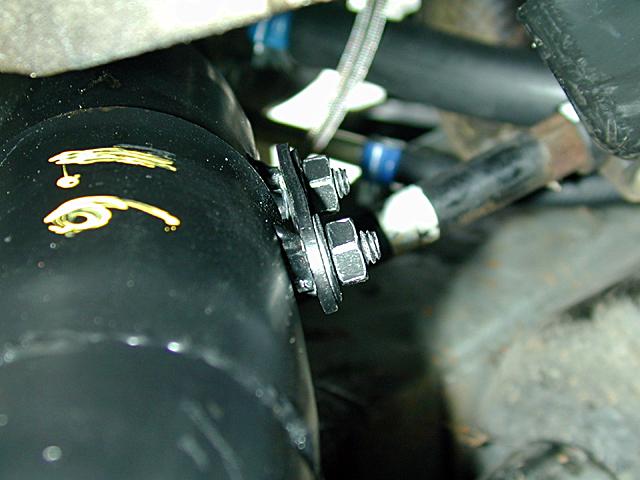 33)  Leave these link nuts loose until all the others are tightened.  Note that I had to take off the bell housing exhaust support bracket before the pipe would fit.