Photo 20 of album Turbo Install - Part 3
Prev | Up |&nbspNext | Click on the photo to view by itself.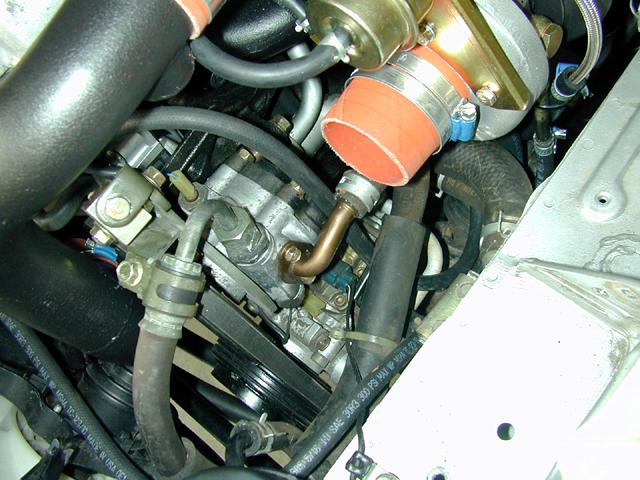 49-52) Okay, follow the hoses!  You can route ONE of them in close to the head, but not both or you won't have room for the BOV and it's vacuum hose.  The other one (with the writing visible) goes outboard and around the front.