Photo 25 of album Turbo Install - Part 3
Prev | Up |&nbspNext | Click on the photo to view by itself.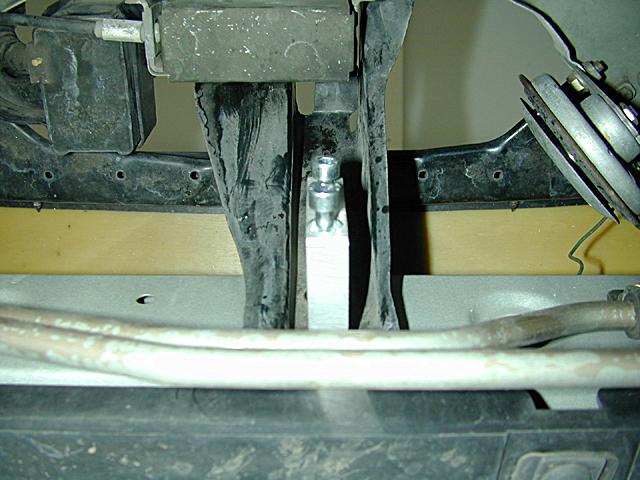 55) Lay flat on your back and look straight up with your legs out in front of the car.  That's where the aluminum block goes.  Just hope it doesn't rain, then hail on you like it did me.