Photo 33 of album Turbo Install - Part 3
Prev | Up |&nbspNext | Click on the photo to view by itself.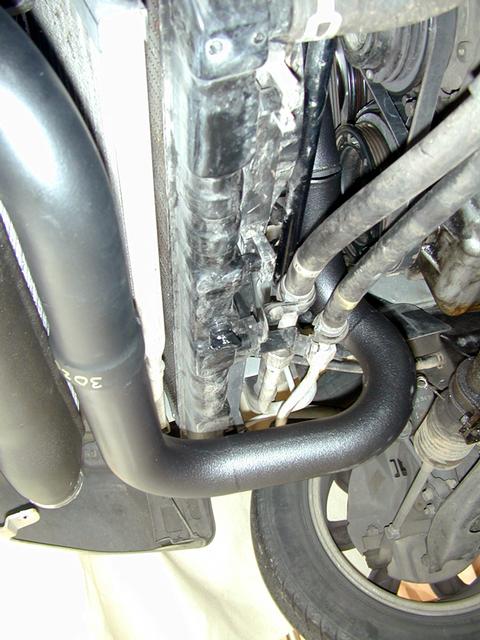 (Note also that the right angle pipe is installed BACKWARDS in this picture....WARNING...see photo 27.) Another shot.  Took me a while to figure this out since I had never seen any pix.  You can see the angle to set the first tube from this shot.  Pretty much parallel to the intercooler...