Photo 8 of album Turbo Install - Part 4
Prev | Up |&nbspNext | Click on the photo to view by itself.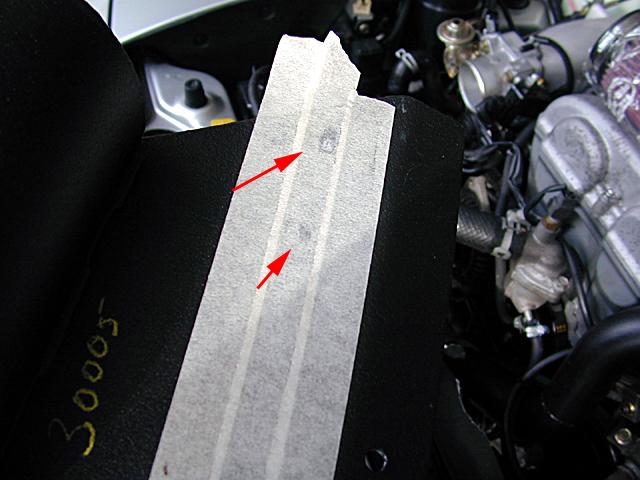 Tape on the back and some rubbing showed where to bang a bit with a hammer.  Or you could lower the radiator.  The hammer was a lot less work and looks fine...