Photo 13 of album Turbo Install - Part 4
Prev | Up |&nbspNext | Click on the photo to view by itself.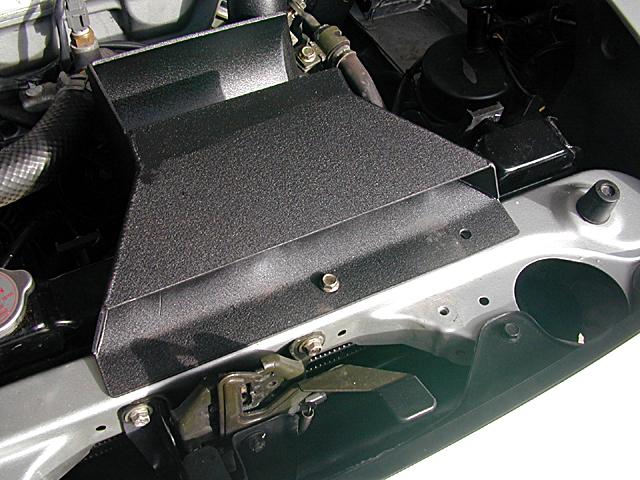 Here you can see the results of bashing instead of lowering the radiator.  It looks okay by me, but if you're fussy you can do it the other way.