Photo 16 of album Water Pump Replacement
Prev | Up |&nbspNext | Click on the photo to view by itself.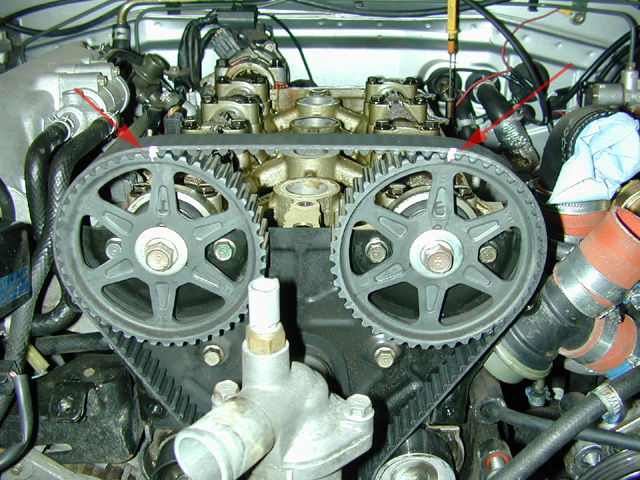 I marked the timing belt for ease in getting back to normal.  PLEASE get Graingers or a Factory Manual to reset your timing belt.  You HAVE to get it right and it isn't as easy as it might seem.  You have to get both the timing set and the tension set and they require two different crankshaft rotations.