Next project: A Retractable Hardtop?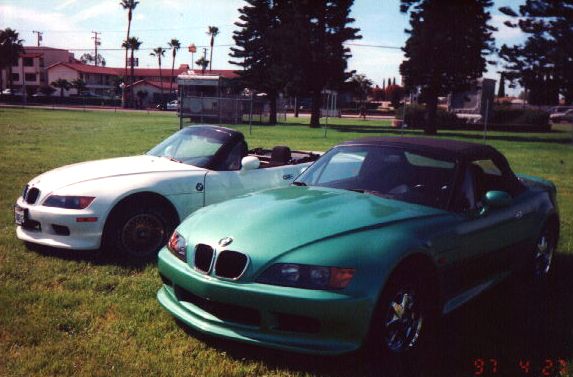 This was sent to us by Brendan McClean. We weren't quite certain what the point of this exercise was, but after giving it some thought, it really made perfect sense. The BMW Z3 roadster is a very attractive car. (OK, so not everyone thinks so, but we do.) However its been panned by most automotive journalists for its performance and poor value compared to the Miata. Steve Terteryan of Los Angeles has evidently come up with a solution to the performance shortcomings of the Z3: He replaced everything important with a Miata!
Rocker panels and quarter panels bond over existing sheet metal. The hood is a flip-forward design and replaces the existing Miata fenders and hood. There is a tail piece and a bumper and a bumper as well. Seven pieces in all for $2000(US$). Then you have to buy some BMW parts (lights, grille, emblems) and a donor Miata and you're done after painting. The only real give away is the interior and the door handles.
In short, you cut the price of a Z3 Roadster by several thousand dollars, and get the added benefit of having a great sports car!
---
Copyright © 1997, Eunos Communications