---

The MX-5 Miata of the Month from
---
March 2003
Brett Giza
Congratulations to Brett on his selection for the March Miata of the Month!

---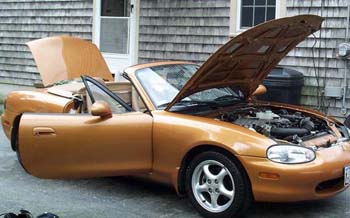 I decided to surprise my girlfriend for her birthday. I loaded the EO (top down of course) with four, 1/2 dozen roses, each bunch a different color.
I took her on a photo-taking tour into Newport, RI, to four places significant to our relationship. At each stop she received roses, a few pictures were taken (many with the Miata) and a card with a little rhyme about the next stop.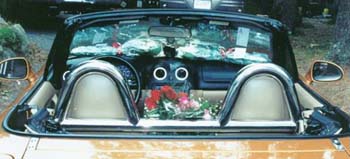 At the fourth she received her B-Day present - a bracelet/charm pendant with an inscription. I then took her on a beautiful scenic ocean drive in which I decided to stop to get out and look at the view. We sat on the hood of the miata, at sunset, and with beckonning clouds rolling in. I had her read her inscription out loud. It read,"Terry my Goddess, Love of My Life..." (I finished),"..Will you do me the honor of becoming My Wife?"
I presented the ring, she hugged me, she cried, and she said YES! The rain held off untill we were out of Newport, and my EO Miata helped make one of the best days of my life!
Brett Giza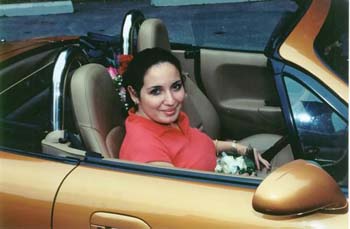 ---
---
---