---

The MX-5 Miata of the Month from
---
August 2004
John Burch
bur52@aol.com
http://miata.cardomain.com/id/jb3452
Congratulations to John on the selection of his Miata as the August Miata of the Month!

---

Ever since I saw the first Monster Miata in 92...I got the bug. I purchased it from the original owner. It was garage kept,and female driven. And just what I wanted. A black C package. I admit, I overpaid a little. But As I said, I was infected with "bug". Not to mention,I was afraid to tell her my intentions for the future of her baby....as I was sure she would refuse to sell it to me.
But after a little negotiation...I made the deal. Within a week the four cylinder and all related components were sold on Miata.net. Everything from radiator to the rear end...all sold and shipped to the far ends of the USA.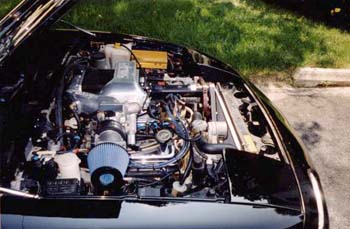 I ordered the Monster Motorsports kit...and patiently waited. A week later the project began. Most of the conversion was pretty straight forward wrenching. A little welding...around the firewall, and K member. In about a Month of weekends and long nights , the engine and tranny were in. Cooling system too.Next cam some test driving to figure out what I needed to get this 2500 pound...400 plus hp monster to go around corners and stop! I then Ordered a set of Koni coilovers, and added the big brakes and a roll bar. Back on the road to sort it out. It took a little time...and patience. But It now handles very well. Neutral...and a hint of a slight push at the limit.I like it that way..it keeps me out of trouble with the power on tap, and the short wheelbase.
Overall driving impressions are very favorable, It can get over 20 mpg, if ya drive it right.And can cruise all day in comfort. All factory options are present and working. Including air conditioning. I have since freshened up the motor, and tranny. Added some wider rims and somewhat larger tires. But if anything it has refined the car even more. It is definitely super car performance. One very serious roadster.With 400 plus hp, and gobbs of torque. Neck snapping power! And in a package that can be driven day to day.With no bad manners...very docile.But in flat out form it is breathtaking! Bang for the buck...not many production cars can equal the overall performance. Monster Motor Sports may be defunct. But the Big engine in a small car thing marches on.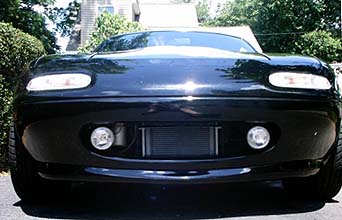 I always have enjoyed some high powered toys. Most have been in roadster form.Many Corvettes...but I have to say, this little beast is certainly the best .Some of the "purist" of the Miata crowd may frown on such a conversion. But I am quite pleased with the finished product. In all fairness I think that when Monster Motorsports were building and selling the cars, they had plenty of power...but they never took the time to sort out the suspension.Thus the rather dubious reputation for a light fast...ill handling car was born. Well I hope the mine and others can dispel that . As there are may that have been converted...and many more in the pipe line. And all types of engine combination too.
Like all auto enthusiast, I think they want to take a great car and just make it a little greater ! And in closing...yes, I am always asked...If you had it to do all over again would you??? Simple answer...yes!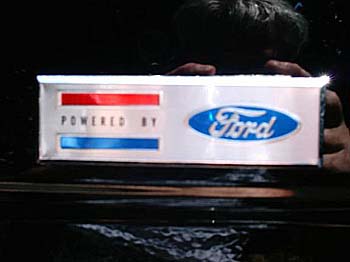 regards
John Burch

---
---
---