1999-2003 Miata Audio Windblocker Modification
Andy Herbert
1999 Silver
After selling my totally great 1992 Miata and replacing it with my equally totally great 1999 Miata, I discovered a major difference between the two car's audio systems. In my '92 I had installed a great aftermarket system, beefed up the door speakers and replaced the headrest speakers with some great JVC's that I had found. My stereo was awesome sounding both with the top up or topless.
When I bought my '99 it came with the factory Bose component system with door speakers and dome tweeters also mounted on the door. The sound was good until two things happened: I put the top down and could not hear the stereo imaging of the music and my right Bose door speaker started to rattle.
So…after finding out that I could completely replace ALL the speakers with an Infinity component system for the cost of ONE Bose replacement speaker I proceeded to do just that. I put an aftermarket radio and cd player in and replaced the component speakers. One problem: When I put the top down I did not get the rich full sound that I like to have in my Miata!
Now I admit, I do have some hearing loss and cannot hear as well as I used to, but there really was a BIG difference between having the headrest speakers and not having the headrest speakers. My friend Fred's 2004 Mazdaspeed has speakers in the factory windblocker so I called Mazda to see what one of these might cost to retrofit to my '99. I was informed for a mere $900.00 the Mazda dealer would be happy to order the windblocker for me!
By locating the speakers in my stock windblocker between the seats, I could have the sound that I was looking for. So I purchased 2 4" Infinity two-way speakers and we went to work. I chose to match the stock carpeting in my '99 and keep the speaker grills on. Later if I choose, I can color match the grills and cloth to the windblocker itself. For now I like the way it looks and "WOW", it is probably the best sound I have had in any car, let alone a Miata with the top down! Here are pictures of the Audio Windblocker Modification: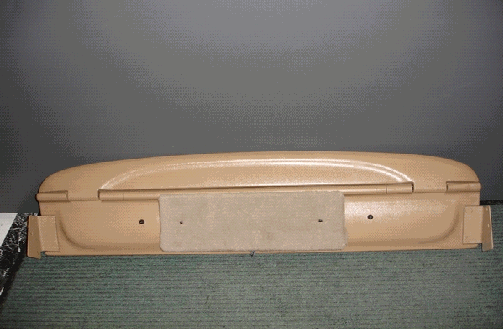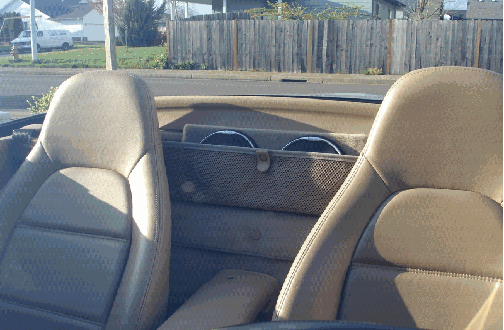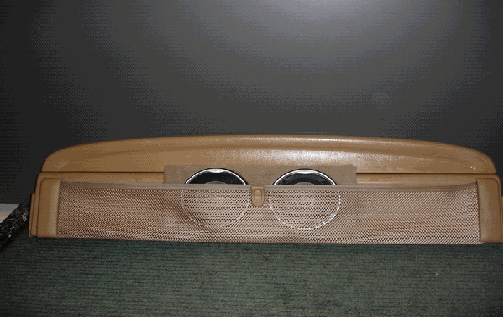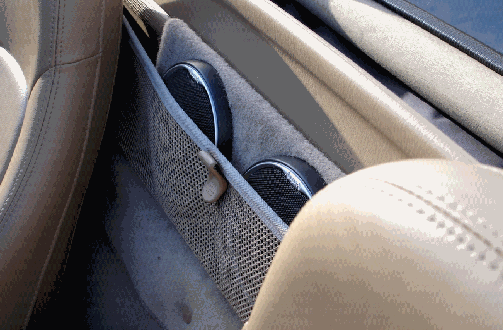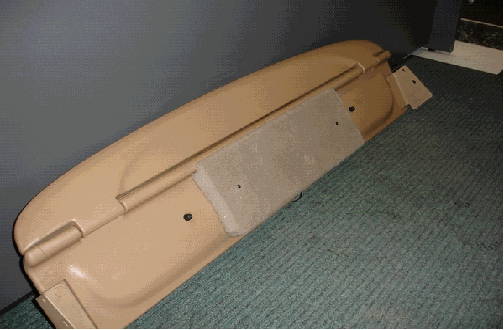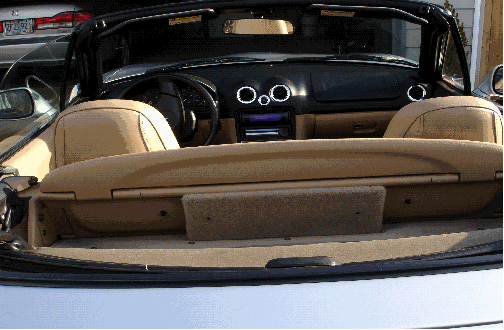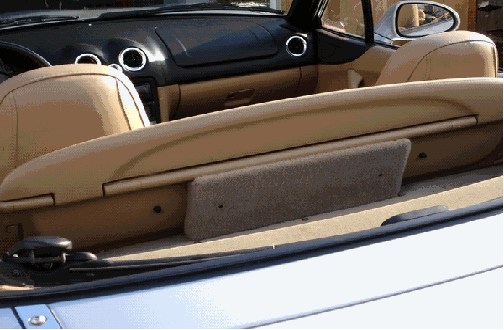 ---