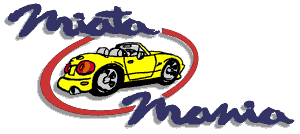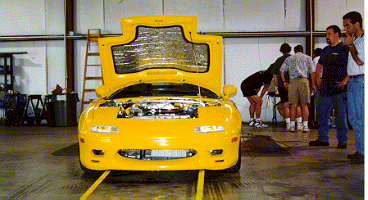 Hennessey Motorsports Dyno Day.


The Event:
On October the 11th of this year, Miata Mania, The Southeast Texas Chapter of the Miata Club of America (aka Houston Miata Club), descended - in the middle of a pouring rain storm - on Hennessey Motorsports in Katy, Texas. The huge facility, formerly an aircraft hanger, provided an ideal site for dyno testing some extremely strong modified Miatas.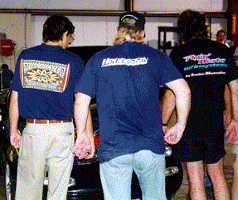 The boys (from left to right) - Shiv Pathak (father of Frankenstein), a Hennessey technician, and wearing the elegant Flyin' Miata t-shirt, my friend Bill Clifford.
The picture above reflects the essence of Dyno Day - people with a passion for modifying cars getting together to test and talk about their modifications



The People:
John Hennessey testing a 550 HP Viper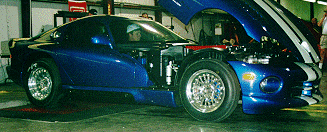 photo by Youens
Besides John Hennessey, one of the premier ultra-high performance tuners in the world, we were fortunate to have both Corky Bell (Mr. Turbo) and Bill Cardell (Mr. Miata) attend our Dyno Day event.
Corky is President of the Bell Engineering Group, Inc. Bill is President of The Dealer Alternative.

All three of these guys love cars and love to get their hands dirty. John, Corky and Bill were more than willing to sharing their vast experience by either crawling under the hood to help tune modified engines or by test driving individual cars.
Cardell, as usual, went the extra mile. He brought parts with him from Colorado and was up to nearly daybreak helping prepare cars for dyno testing.


Dynamometer Results:
Horsepower and Torque (ft lb) were measured on Hennessey Motorsport's Dynojet Model 248E dynamometer on October 11, 1997. All numbers are at the rear wheels and are SAE corrected.

Shiv Pathak's car is the only 1.8 liter car tested (a typical 1.8 liter car will produce 105 HP and 100 ft-lbs of torque at the rear wheels).


"All men dream; but not equally. Those who
dream by night in the dusty recesses of their
minds, wake in the day to find that it is vanity;
but the dreamers of the day are dangerous
men for they act their dreams with open eyes,
to make it possible."
T. E. Lawrence - (Lawrence of Arabia)