Gold Rush '96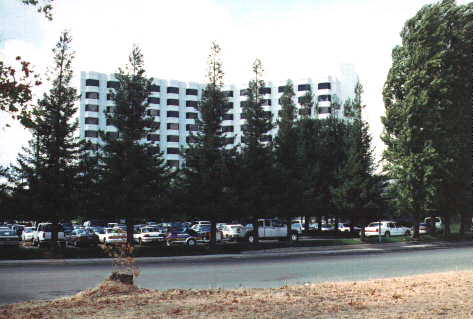 Gold Rush '96 was once again held at the Sheraton Rancho Cordova. Nice digs…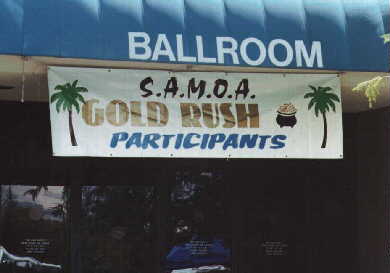 Since I was still a little messed up from the 1400 mile drive to get there, it was nice that someone put up a banner that told me I was in the right place!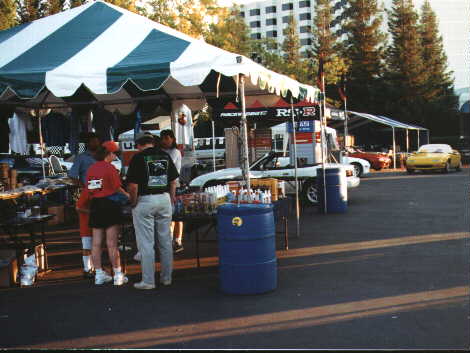 Many Miata vendors were present, showing their wares. This is the Moss Motors tent.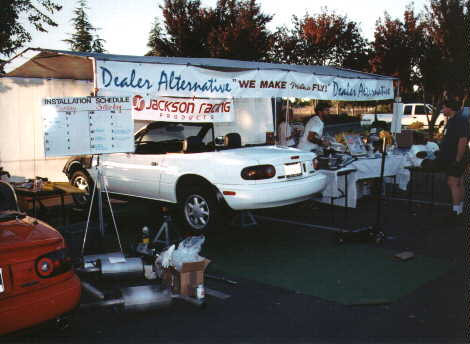 The Dealer Alternative (Bill and Teri Cardell) made the trip from Colorado. They were busy installing items for customers well into the night.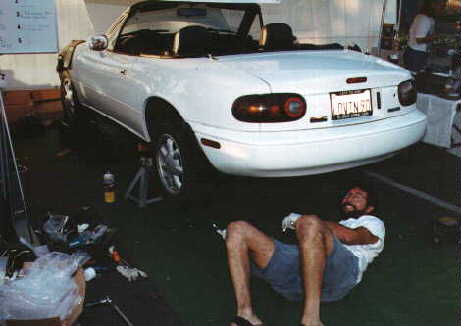 This was all I saw of Bill Cardell all weekend! He is working on Jeannie Hobbs '90, "Wendy". More on this later…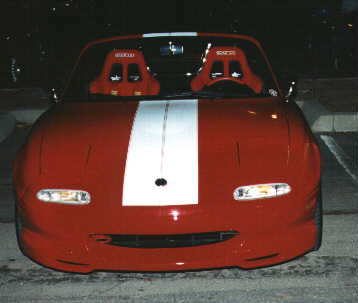 There were plenty of great looking Miata's around. I like the Sparco seats in this one.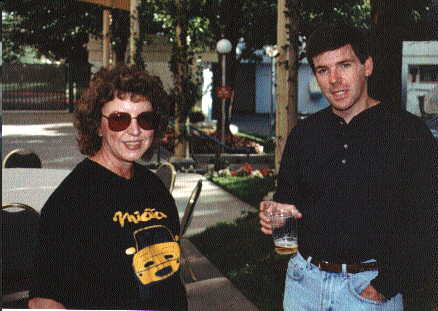 Bonnie Lutz and Eric Johnson of Mazda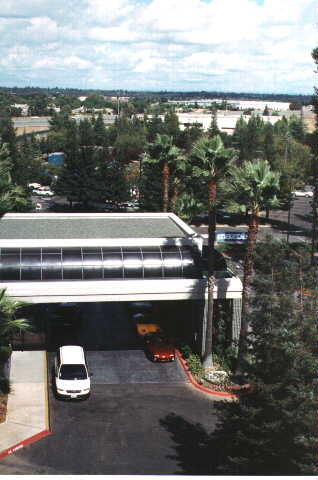 The view from my hotel room. Notice the "M" Speedster and the Club Racer just under the canopy.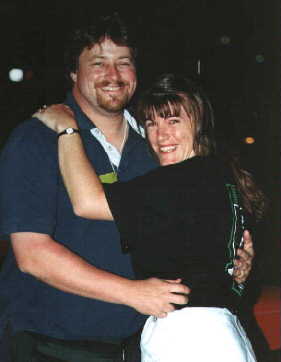 Kevin and Jeannie Hobbs. Kevin surprised Jeannie by having Bill Cardell install a Jackson Racing Cold Air Induction kit, header, and exhaust system. What a nice guy!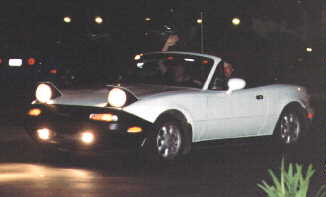 The Test Drive… The Hobb's were reportedly last seen in Florida, extoling the virtues of quality induction and exhaust.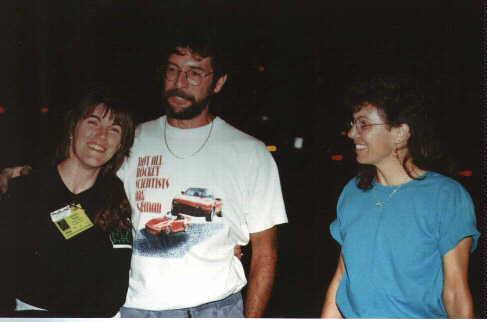 Jeannie Hobbs, Bill and Teri Cardell. Jeannie appears to be another satisfied Dealer Alternative customer!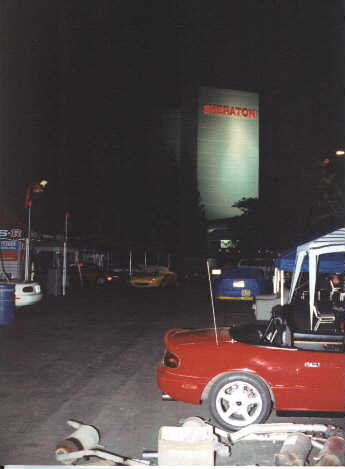 The night view from the market area.