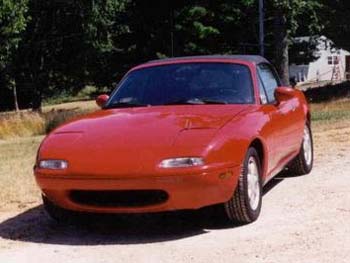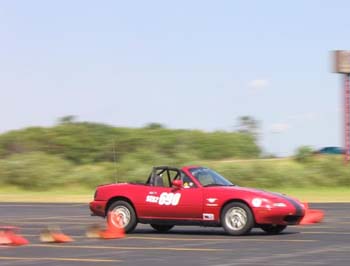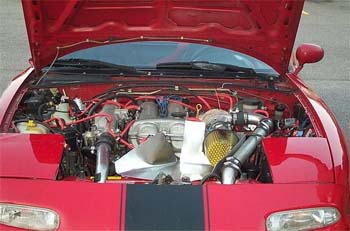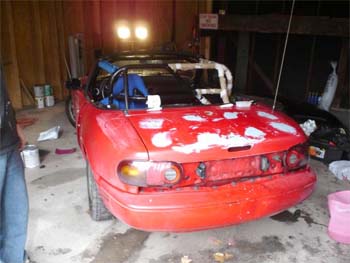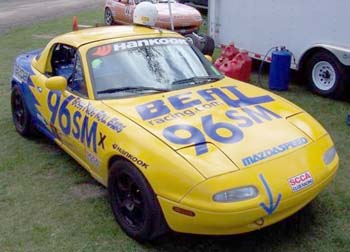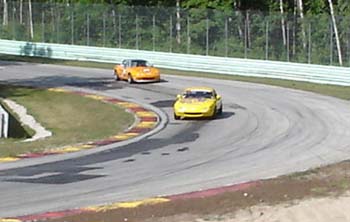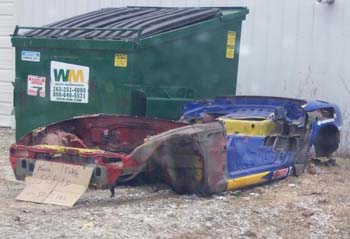 I got my 1991 Miata when I was 16, as a gift from my father and part of my inheritance from my grandfather. Having such a nice car at that age coined the name Lucky Kid.
It began humbly as a clean ES autocrosser and became a very ugly SM2, CSP, STS2 and eventually Spec Miata and DSP autocrosser. She has been a very important part of my life, teaching me how to drive, how to work on cars, and even having a strong influence on my career path.
She has been rear-ended twice, hit twice while parked, hit a deer, some trees, a curb and a variety of woodland creatures. We have been through 5 differentials, a turbo charger, two engines, and a whole mess of brake pads and tires. She has ice raced, rallied, autocrossed, drifted, lap day'ed and eventually road raced. I drove her over 80K miles in the 5 years we have been together, including 5 trips to the Gap.
She has been in many videos of gap runs, Kevin rolling on Cherohala, spins and crashes that miata.net has enjoyed throughout the years.
After a deer accident, I used the insurance money (along with a lot of hours at $5.15/hour) for boost - 14 psi on the stock ECU. Later after loosing the turbo at the Gap I had to purchase a header and de-turbo the car.
She then became a Spec Miata. She was the only one to come to the SCCA Quad Regional Club Race at Black Hawk Farms Raceway not on a trailer. This car has a whole lot of history and exciting miles, with a wall of trophies to its credit and over 100 races under her belt.
But all good things come to an end and unfortunately despite the looks this is a very worn dog. Having over 50% of the bolts rusted to a sheer or strip point, a faulty wiring harness, a bad transmission, frame damage (from all the accidents), and a hole list of problems that like to creep up and ruin a very expensive weekend at the track. We were forced to put her down.
There she sits with a cardboard sign that reads "Please Take, Scrap ~500LB's"
I would like to say good-bye to the car that got me into racing, inspired the start of BEATRacing LLC, and forever has changed my life. Hopefully she represented all Miatas for the wonderful machines they are.
Thank you everyone who has helped answer my questions at every stage of this cars life. The wonderful people at RC, Willy, Ric at Boss Frog and Miata.net. I hope I can share as many wonderful memories with my new baby.
Roy, Lucky Kid.