---

Featured MX5 Miata!
---
Melanie Wheeler
Congratulations to Mel on her selection as our Featured MX5 Miata!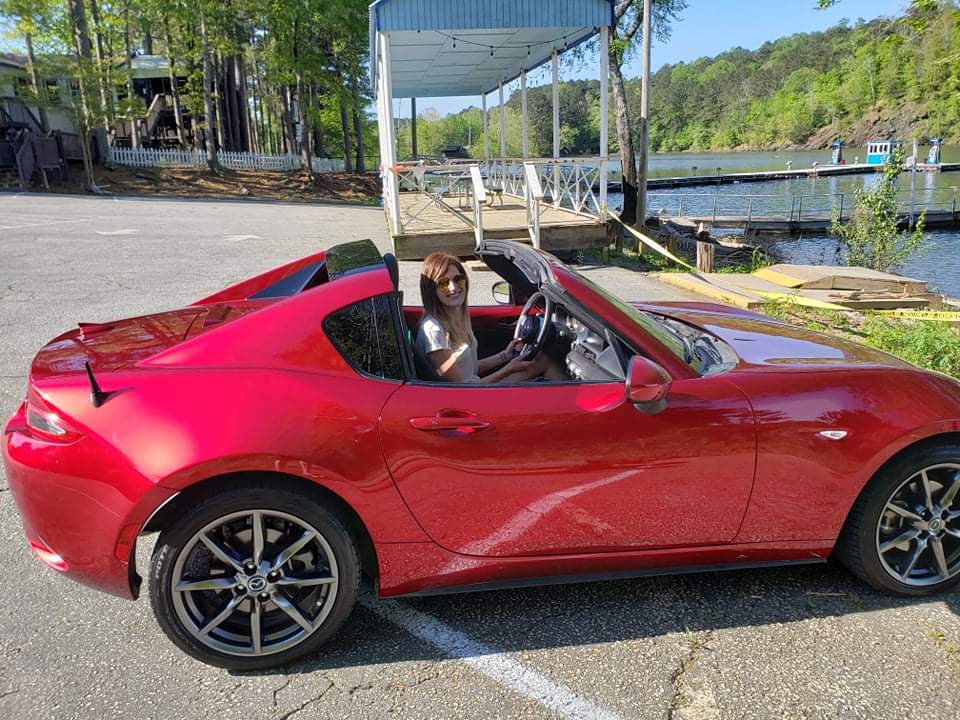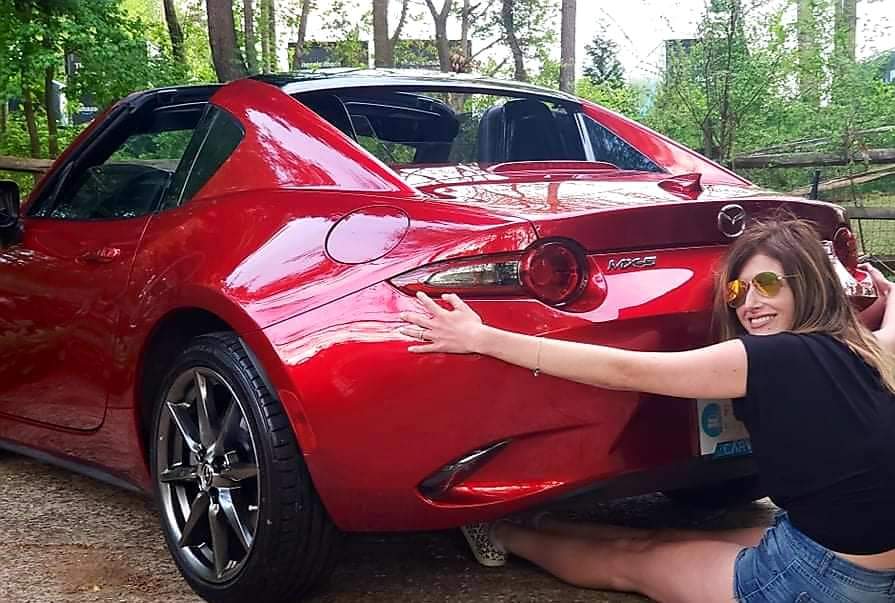 My name is Mel.

My dream has always been to buy a Miata. Specifically a ND RF in the best color it comes in- Soul Red - so I could start racing. I wanted to learn and grow with an awesome community of Miata enthusiasts and be a part of something that improves quality of life - driving our Miatas! My dream was starting to come true, and then I was diagnosed with stage 4 lymphoma this past October at 30 years old.

In August, I lost my job in software due to COVID. So I lost insurance. Then I fell very ill. Could barely walk, sweating horribly and having a fever everyday. Since the ER was so expensive, I decided it's probably COVID and got tested twice.  Both times were negative. My condition got progressively worse until the 27th day- I could no longer breathe. I felt like my life was coming to an end. I was rushed to the ER and 8 hours after laying in a cold dark room on a bed, I was greeted by doctors with visibly sad emotions. They told me I have a large mass behind my heart and that it's cancer.  The only thing I wanted to do in that moment was see my fiance as I immediately thought "I may only see him a few more times, my favorite person". He is my only family.  They let me go home but scheduled a biopsy immediately the next day. After the biopsy and 3 grueling days of anticipation for results, I was told I have stage 4 lymphoma. Stage 4 in this cancer means it has spread to your spleen, your kidneys, your lungs, blood and bone marrow. 

I was immediately put on the newest, harshest chemo available (aavd) which is incredibly aggressive. Every two weeks I went in for 4 hour chemo sessions for 6 months. In those six months I've endured over 100 needle sticks, 3 blood transfusions, 14 days of antibiotic IVs, 1 port infection, 3 port surgeries and neutripenic fever which landed me in the hospital for 7 days with 0 white blood cells.  It was so aggressive I thought I was going to die and wanted to throw in the towel every day.

While my journey was long, I wasn't going to die without getting in that Miata. 

The ND RF truly inspired me and motivated me to push through the harsh effects of chemo and the constant thoughts of giving up. Just the thought of getting this car lit me up every day! My favorite chemo chair activity was scoping out my future ND- what trim it would have, getting a new set of tires, suspension, catback- I was excited for it all. I fell in love with it immediately and I beat the hell out of cancer. Immediately got a full time job in software (couldn't wait to get back to work) and then I spent over 72 hours on the phone over a period of a week locking down this MX5 2018 ND RF. There were only 3 within a 300 mile radius of me. 

I bought it with 10k miles and the first thing I did was hug it and took it on a mountain run like I stole it. 

I can't believe I'm alive today, but hey, Miata is always the answer.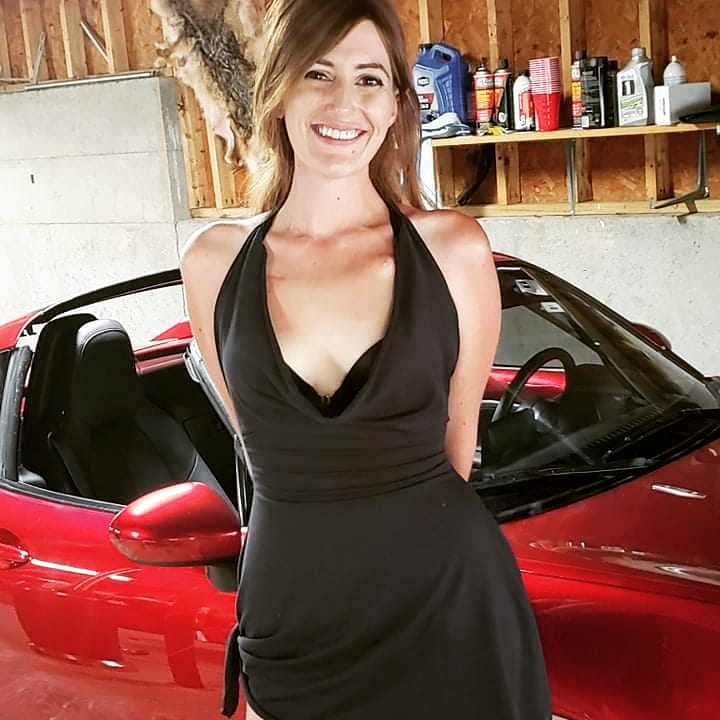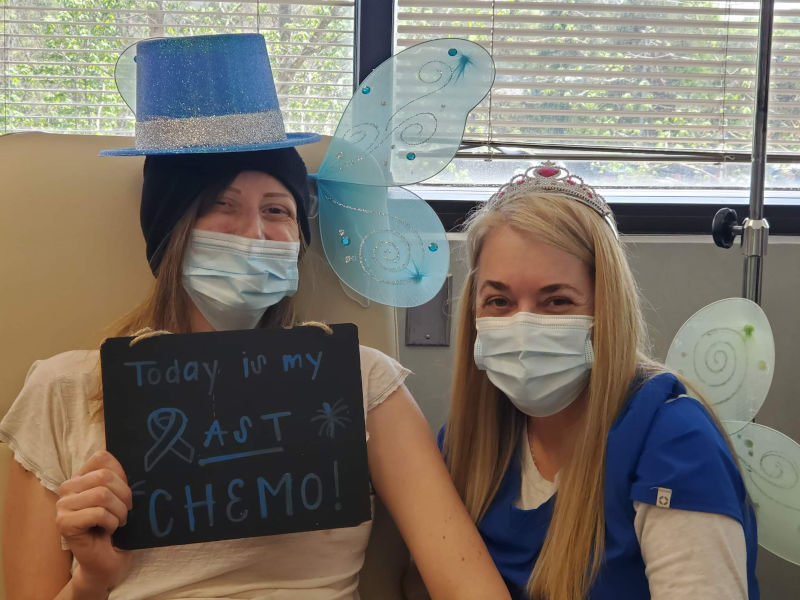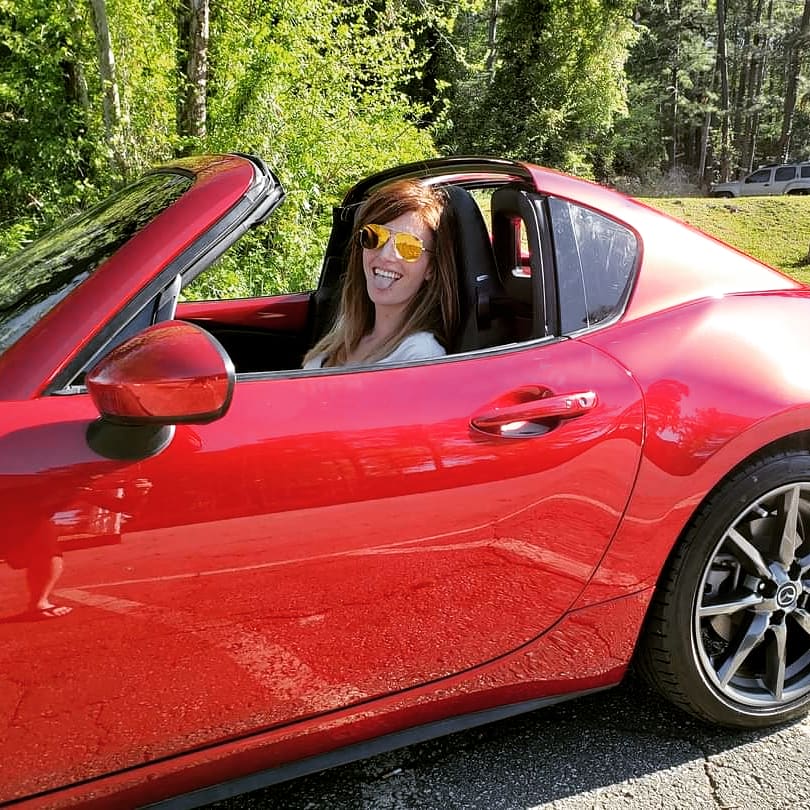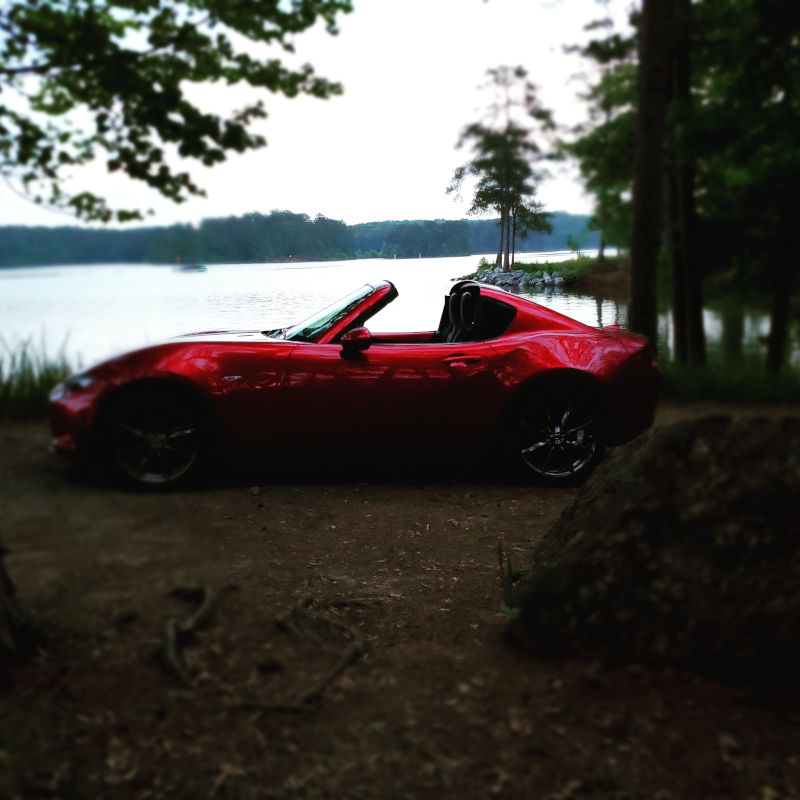 ---