Photo 7 of album Custom 2 1/2 Catback
Prev | Up |&nbspNext | Click on the photo to view by itself.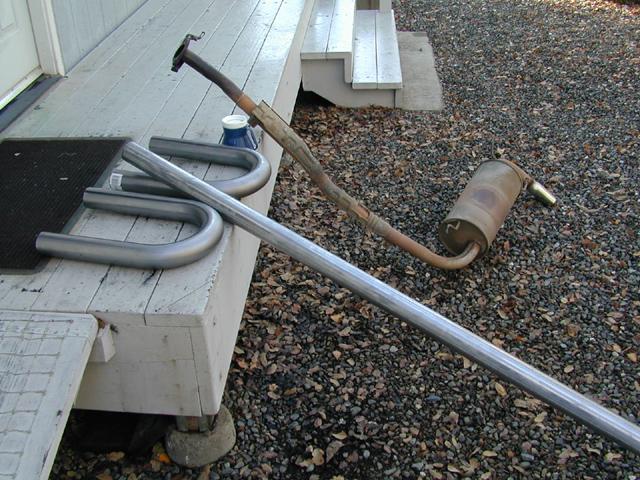 Two Hooker mandrel bends from Summit Racing and some 2 1/2 inch piping from my local muffler shop.  We used 1 and 1/2 bends and 2 feet of pipe total!