Photo 16 of album Turbo Install - Part 1
Prev | Up |&nbspNext | Click on the photo to view by itself.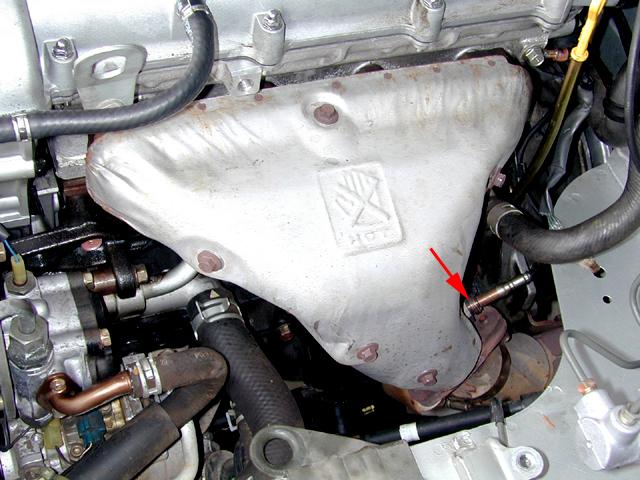 Exhaust manifold heat shield.  I recommend loosening the bolts a little at a time so you don't crack the shield.  The red arrow points to the O2 sensor.