Photo 23 of album Turbo Install - Part 1
Prev | Up |&nbspNext | Click on the photo to view by itself.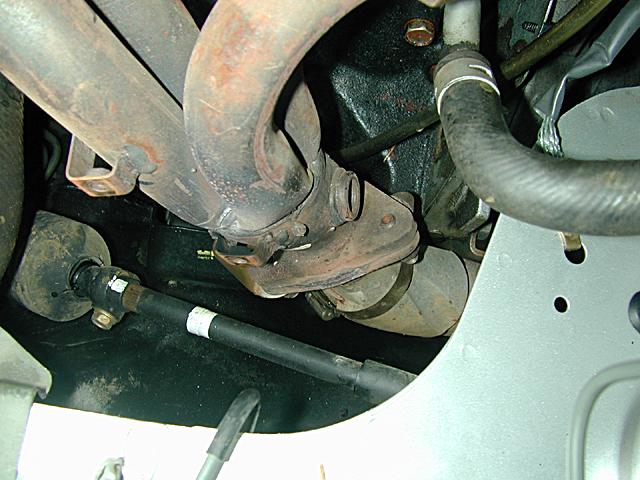 O2 sensor out.  Don't bother disconnecting the downpipe from the header.  You need to remove the one bolt that holds the downpipe into the bracket attached to the bell housing is all.