---

The MX-5 Miata of the Month from
---
April 2004
John Chan
Congratulations to John Chan on the selection of his Miata as the April Miata of the Month!

---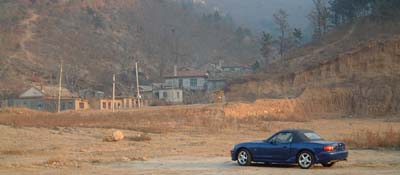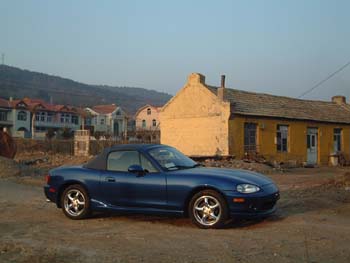 I bought my first Miata, a black/red 25th anniversary edition, in 1995. It was fun until I graduated from university in Montreal. I actually came to China and started to work for a Hong Kong based company. Therefore, I sold my beloved car and picked my stuff. End of story? No! just the beginning.
This is a huge country with a population of 1.3 billion. With the growing economy, they are doing a decent job to improve the living standard here. It is a long road, but, at least, they are moving in the right direction. That is it for the introduction. The Chinese government doesn't pay me enough to say more!
Living in a strange place without a local license, I lived without a car for 2 years. In a sunny summer afternoon in 1999, a red Miata just popped up in front of me on my normal taxi ride back home. At that time, the most popular car here is the boxy Volkswagen Fox. It was a shake to see a Miata here. I decided if someone can get one here, I sure can do the same.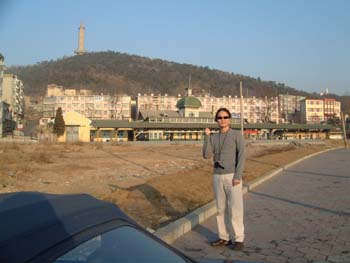 After I paid my way to a local driver license, I started looking for a car everywhere. The net search came up with zillion choices, new, old, modified...and making the choice was really tough. Since my first one was the anniversary edition, I decided to look for the blue one which came out a year early. With some help from my brother in California, he bought and shipped my baby here.
After a long and difficult import procedure (if anyone wants to know about the detail, I will write about that later), I put my hands on the wheel of my Miata 3 months after it was shipped. Nevertheless, I think it worth every single bit of effort to bring it here. Now, I can really enjoy everything, especially the freeway, because the police yet to have radar gun nor laser gun.
*In Canada, the 1993 black Miata with red leather was called the 25th anniversary edition to celebrate 25 years of Mazda Canada.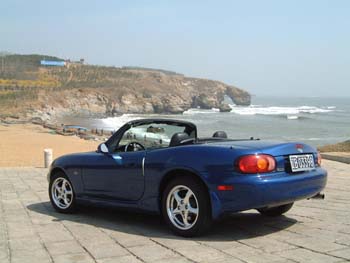 ---
---
---