---

The Miatas of the Month from
---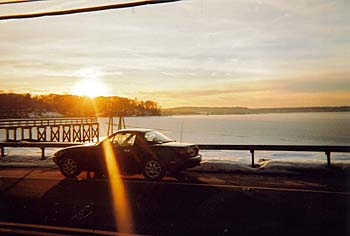 June 2008
Pete Bivona
Congratulations to Pete on the selection of his 1997 Miata as the June Miata of the Month!
---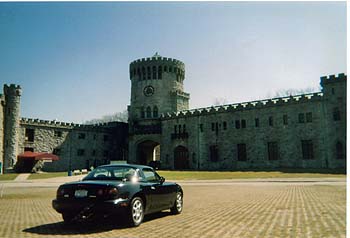 I bought my '97 Miata in October of 2002. I lived on Long Island, NY at the time and I wanted my next car to be a Miata - no if, ands or buts!
I saw this Miata on E-Bay that was located in Rockville, MD. I drove down there that day. I fell in love with it & drove it home. It had 56,000 miles on it. I then decided to join the Big Apple Miata Club on Long Island. WOW.....was that the best thing I ever did! A great bunch of Miata owners and cool road trips as well.
In 2005 I decided that I wanted to move off of Long Island. I landed a job in Philly, so my Miata and I relocated to the suburbs of Philly. Once I realized that I wasn't stranded on an island anymore I began to take road trips. I've been to Virginia, West Virginia, Tennessee, Maryland, Delaware & DC. I plan on joining the Delaware Valley Miata club this year, and have planned road trips to Cleveland, Ohio, RT 6 on the northern part of Pennsylvania and back to the Blue Ridge Mountains. My road trips last anywhere from 1 day to a week.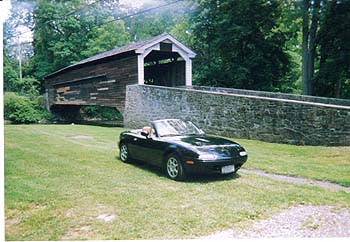 This is my only car so it's driven daily. When I drive I usually take those scenic roads instead of the interstate. I make the trip my vacation and stop on the way when I see something interesting like a fleamarket or a scenic view. The movie "CARS" explains it the best, really. The people I've met because of this little car is amazing along with the places I've seen. Driving a Miata also made me become a much better driver.
My '97 now has 245,000 miles on it. I've only had to replace the battery, the whole clutch assembly, radiator & a universal joint. All which went at 200,000 miles except for the slave cylinder which seems to go every other winter. Everything else is all original. My mechanic is still scratching his head.
This Miata is not just a car to me. It's like a pet. Some people have dogs, cats, birds, etc.   I have a Miata.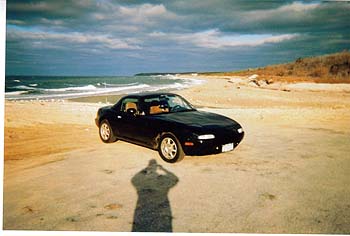 ---
---
---