Do It Yourself: Seat modification (foamectomy)
by Giorgio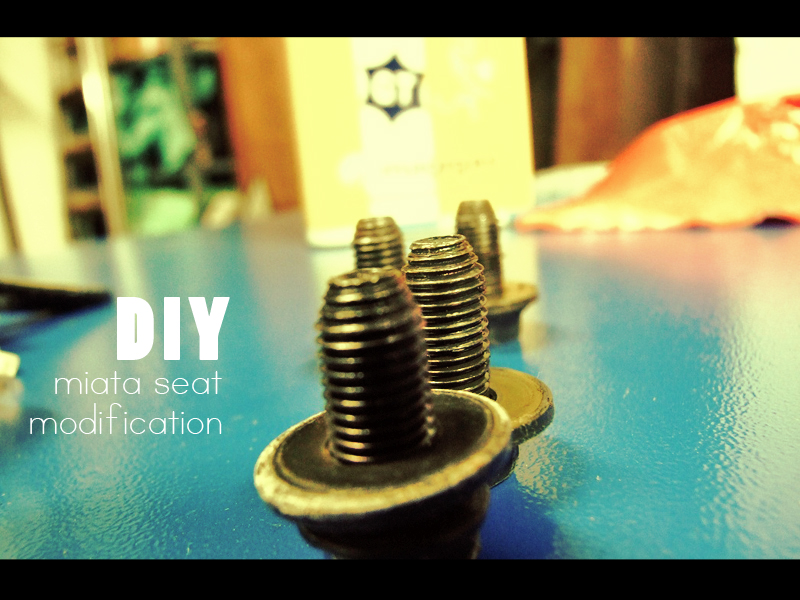 Car manufacturers often put comfort before performance. That's the reason why most seats end up resembling office chairs, sacrifying lateral support and the right seating position.
Removing some foam padding from both the seat base and the back definitely helps increasing lateral support while lowering your seating position as well. Here's how you do it on a NA Mx5 but the same rules apply to most seats.

Tools needed:
14mm \ 12mm socket wrenches, phillips head screwdriver, clipper (or heavy duty pliers), a big knife (or carver knife), zip ties (or new hog rings), safety goggles.
Step one: Remove the seat. There are 4 14mm bolts that hold it to the floor. Slide the seat all the way to the back to access the front ones.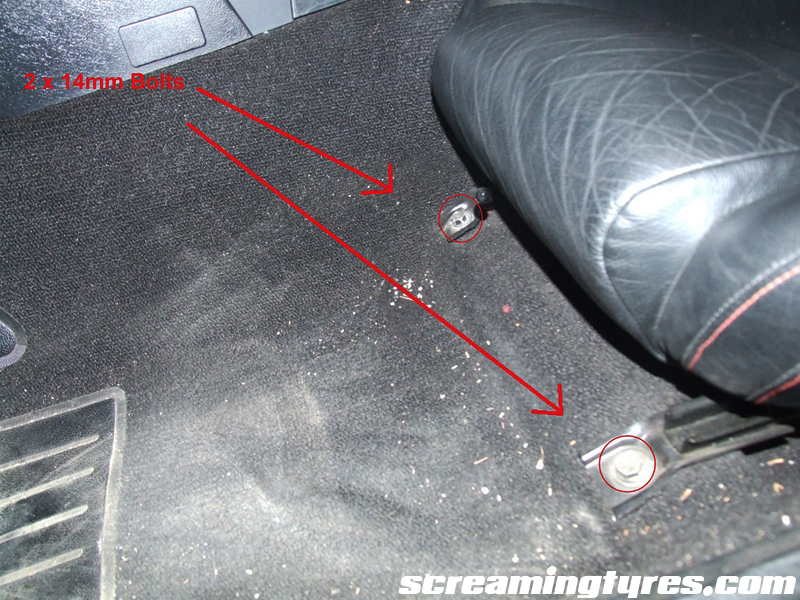 Then slide it all the way to the front to access the rear bolts.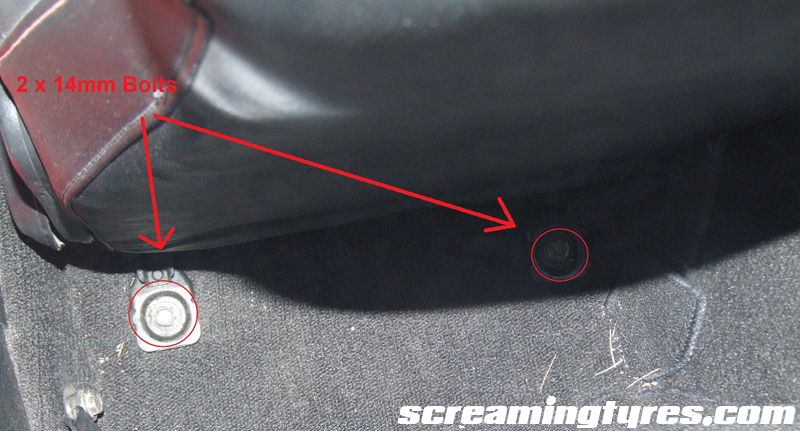 Store the bolts somewhere safe. We often have some bolts left when reinstalling stuff but this is definitely not a case where you want it to happen!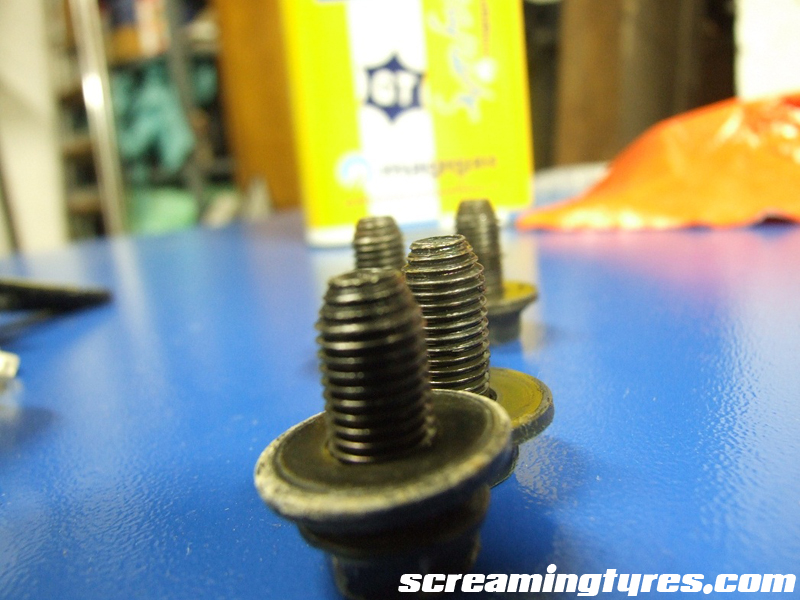 Here's the seat. Taking it off the car with the top down is very easy.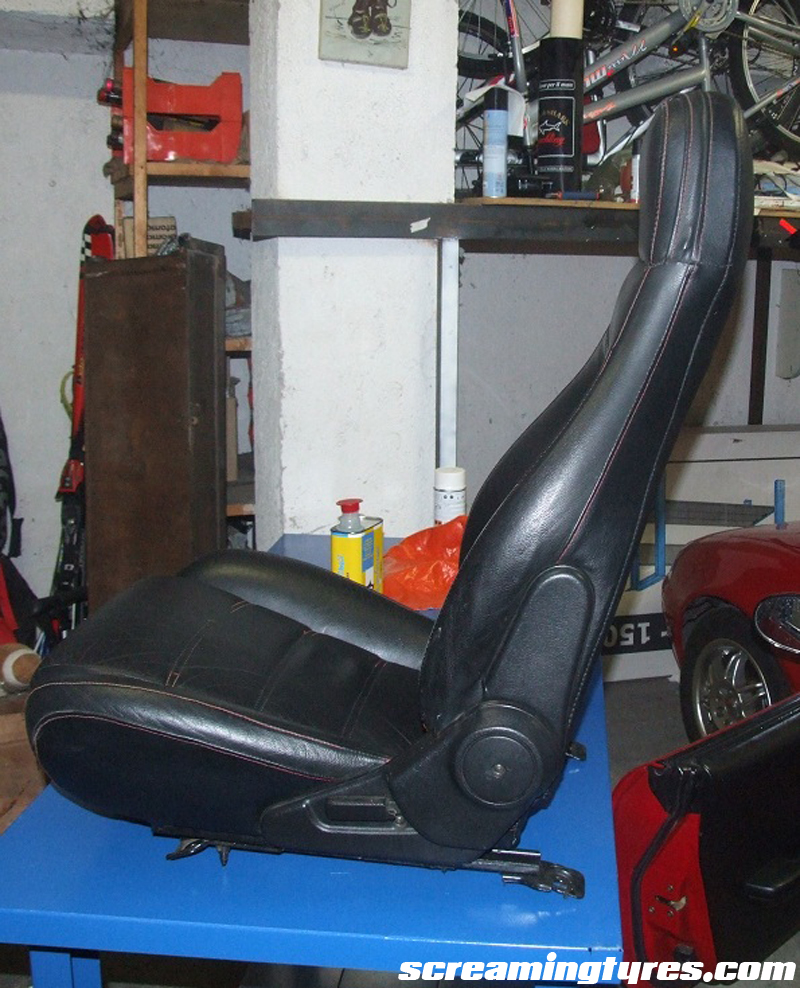 Step two: Remove the sliders from the seat. The rails are held in place by 4 12mm bolts. You have to slide the rails in order to access the rear ones.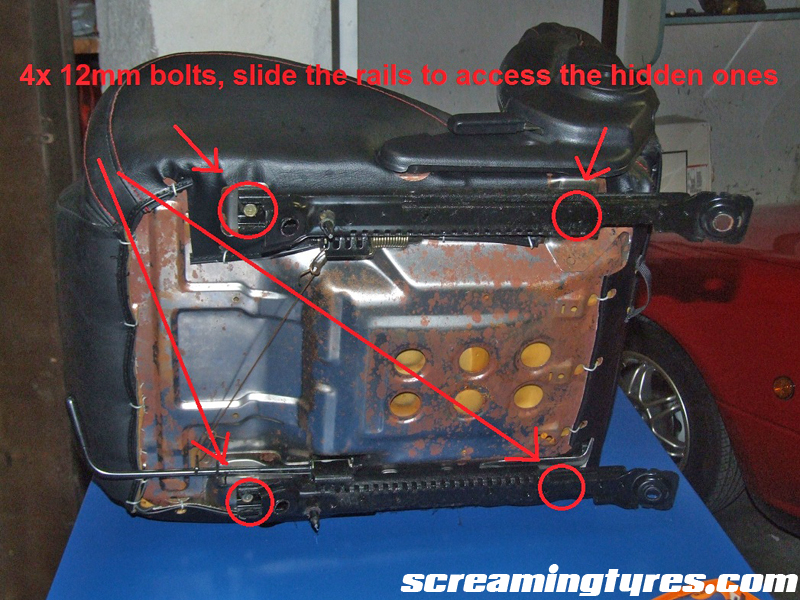 The reclining mechanism gets in the way of separating the lower steel pan to the lower cushion. Remove the 2 screws pictured below to expose the 2 14mm bolts that hold the seat together: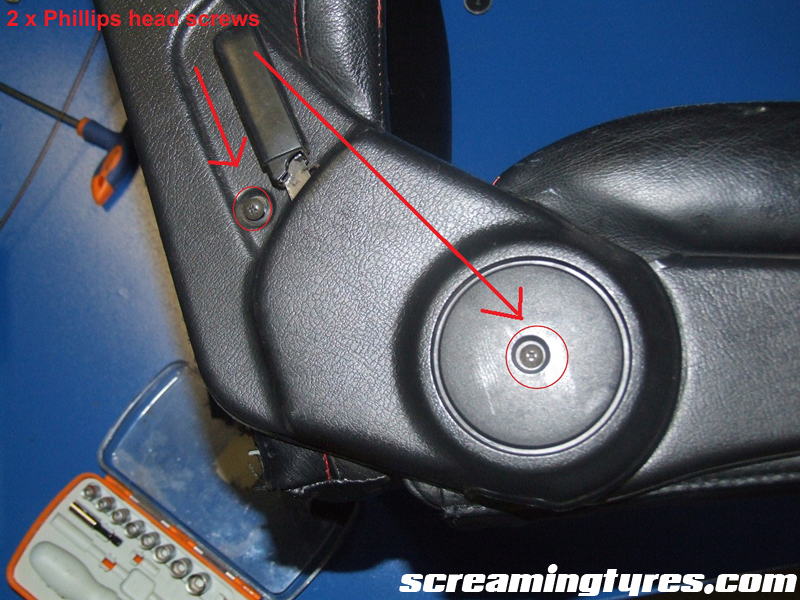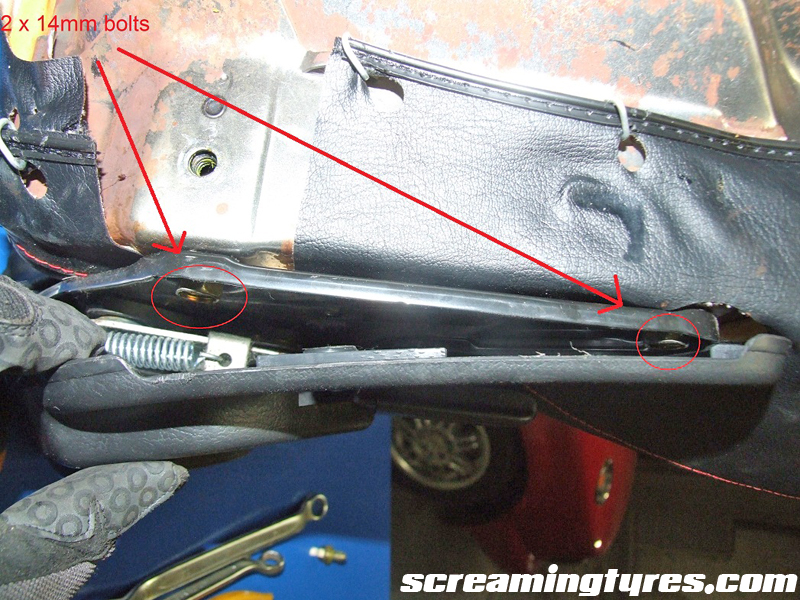 …And don't forget about the screw and washer on the other side.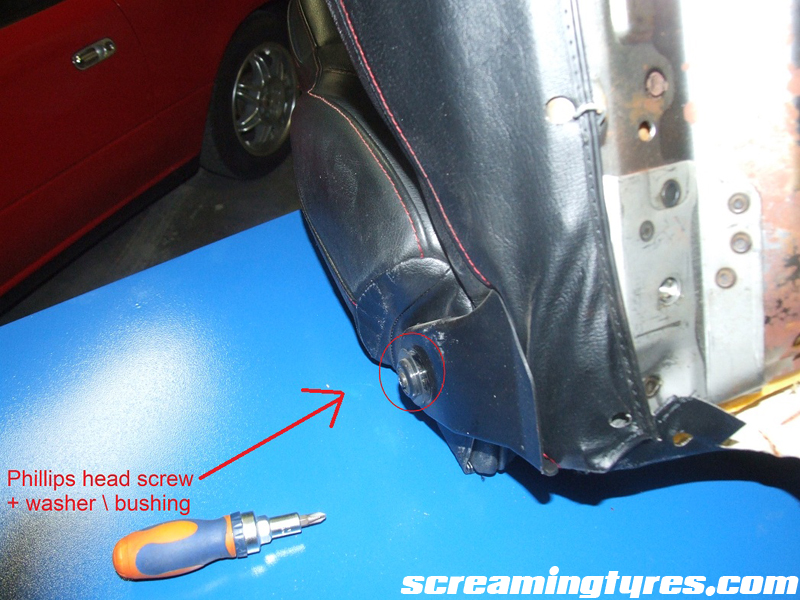 You should now be left like this: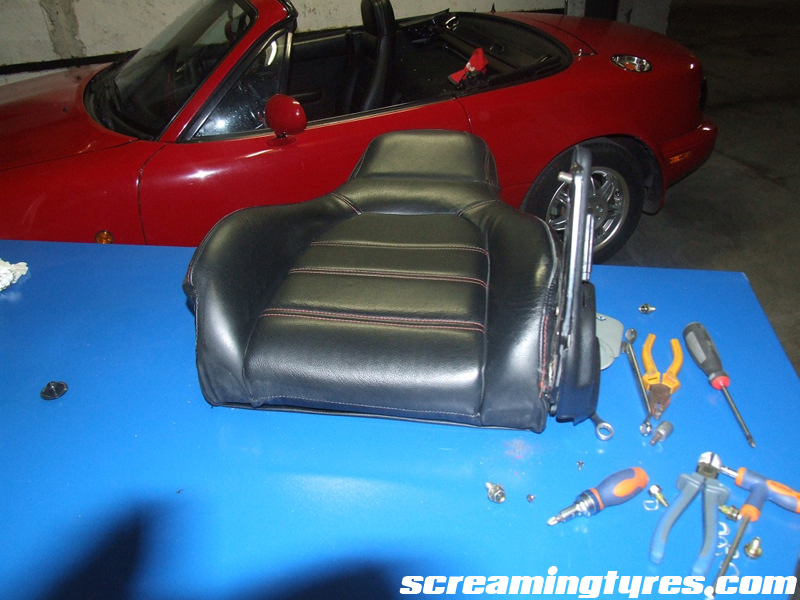 Step three: the lower cushion. Take the pliers out and and remove all the hog rings. Wear some form eye protection, they tend to jump!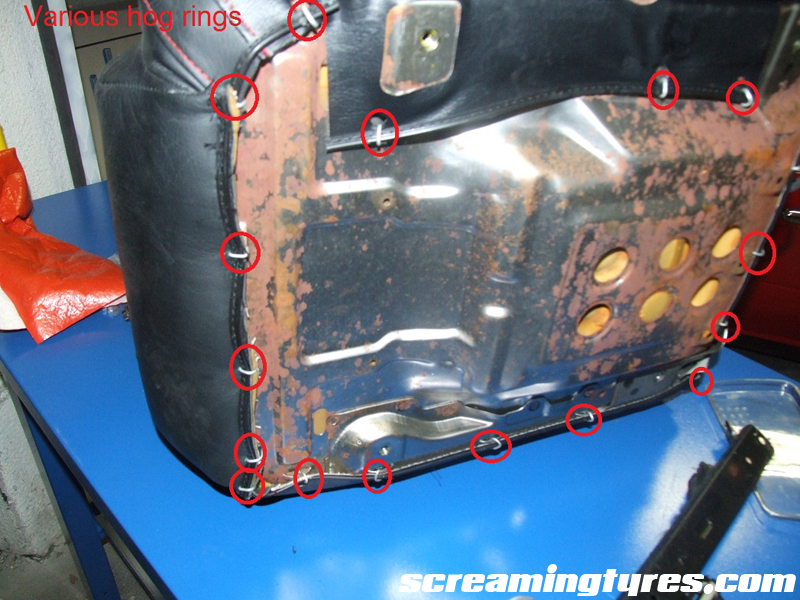 Once you have separated the leather or fabric from the seat itself and put the metal pan away that's all you should be left with: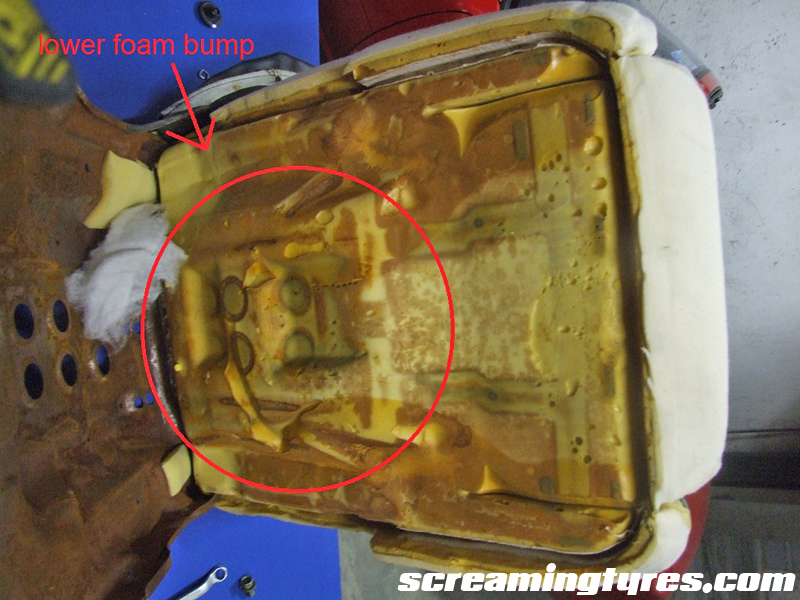 Identify the lower bump and mercilessly cut it away with your knife. You may also shape the seat from above but the fabric may look loose afterwards. That's why we went for the "hidden" option. The seats were reupholstered by the previous owner in this case. We had to remove the extra padding added by him. What a shame!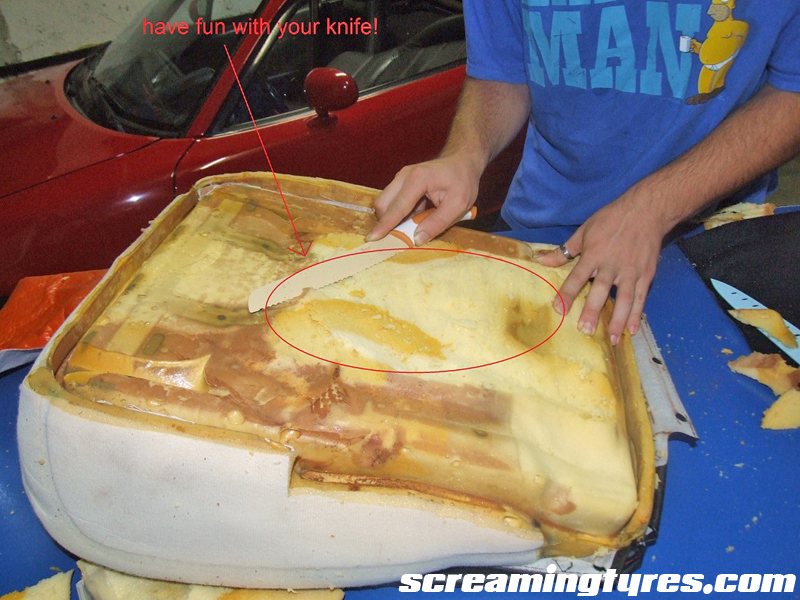 Step four: the upper half. After tackling the lower one, working on the upper half will be a breeze. You have to remove the hog rings again, remember your goggles!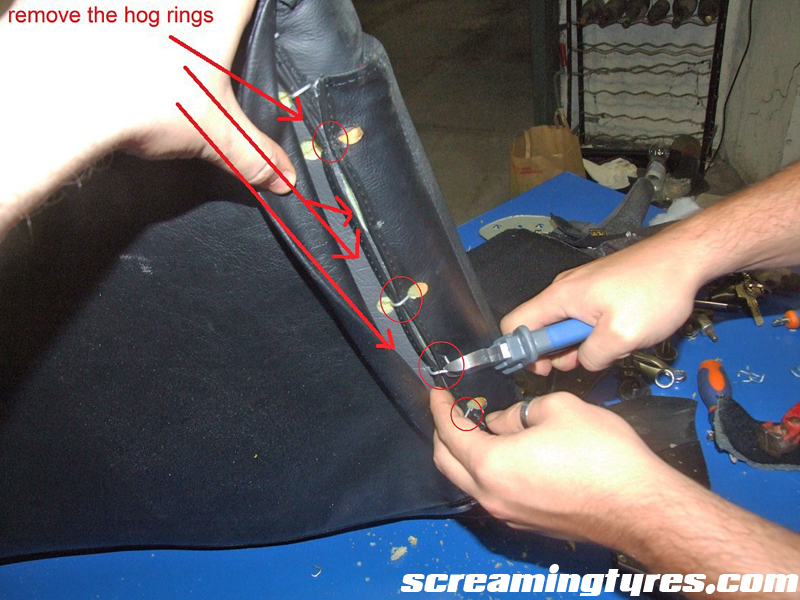 Remove the small back cushion from the seat. As the picture says you can either throw it away completely or carve it to retain some form of lumbar support: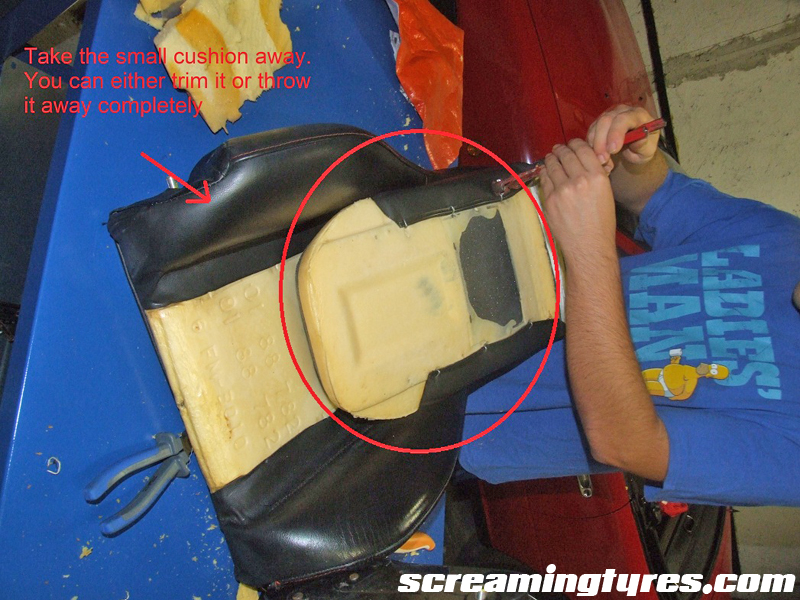 Here's how we trimmed it: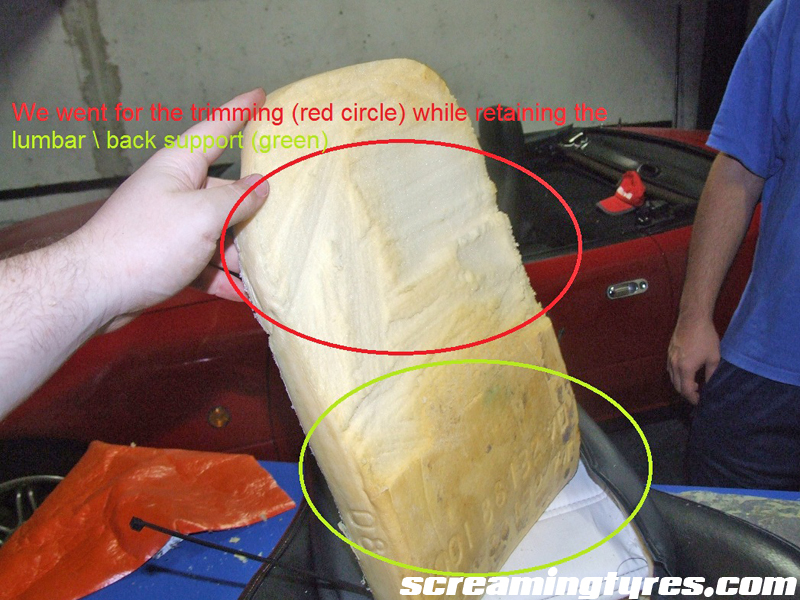 Step five: re upholstering the seat. This part is pretty much straightforward. Proceed in reverse order: put the upper cushion back in and replace the hog rings with heavy duty zip ties. Using new hog rings is useless and way slower. It's your choice!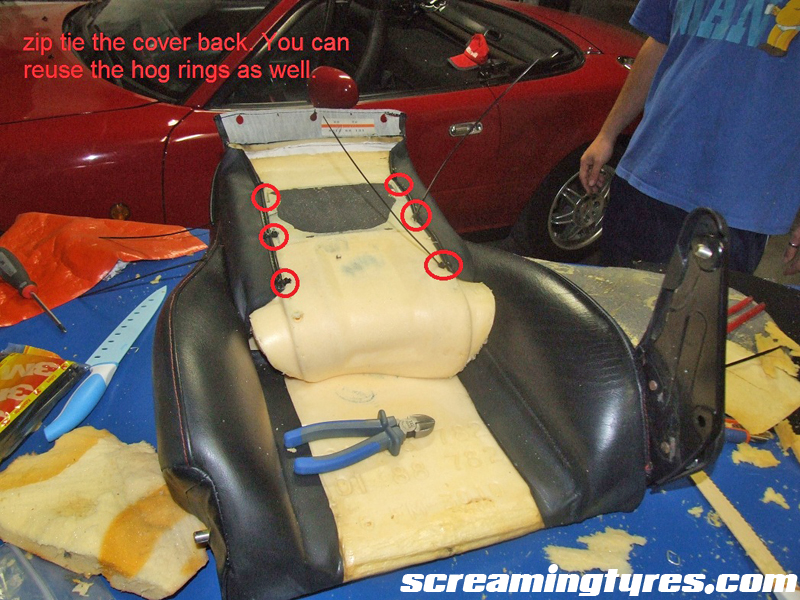 They have to be tight: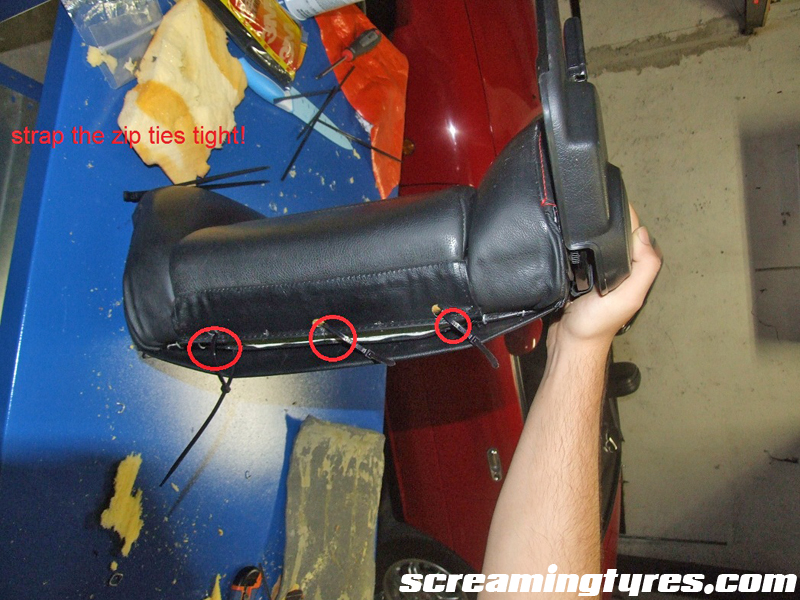 The same procedure works forthe lower cushion as well: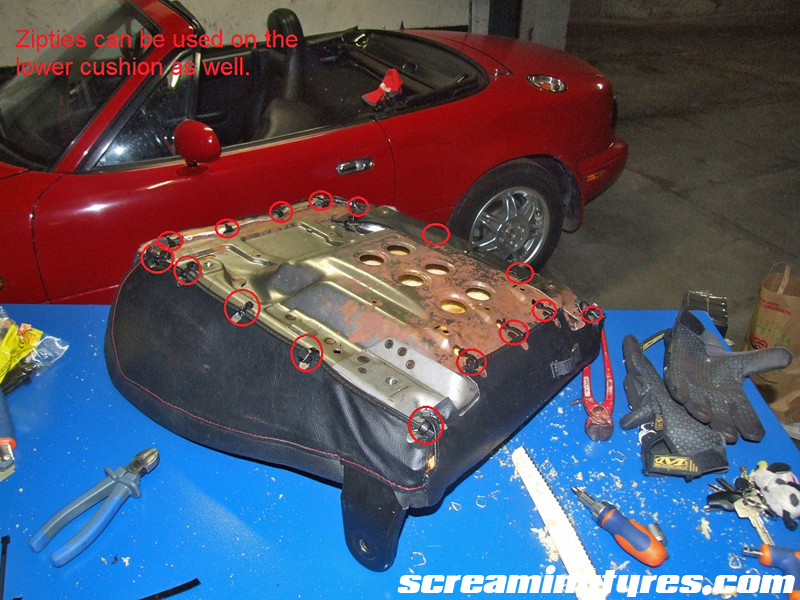 After you have bolted the 2 halves back together and placed the seat back in the car here's how it will look: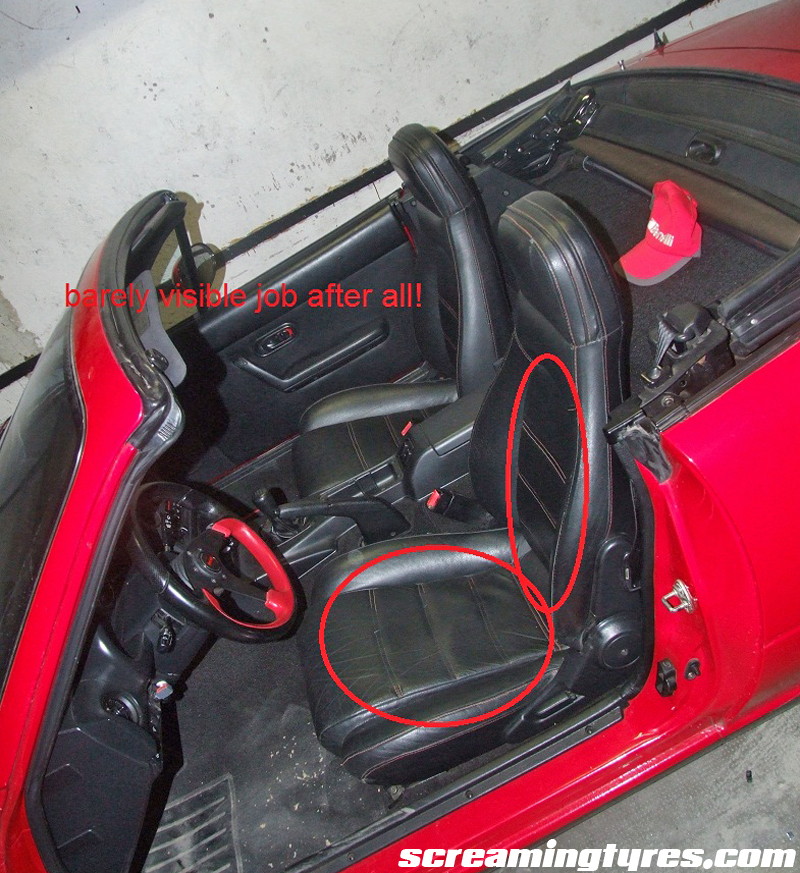 I gained about 3cm of headroom and the seating position is much sportier. I definitely no longer have to brace myself to the center console or door while cornering. Since I find myself more at home in a bucket seat than I do in a Mercedes S class I won't comment on comfort, it's still better than before though
---
---