Alternative method of fixing the Mazda Miata NA/NB (1990-2004) Soft Top Latch
by Gordon Lehman
This is not my original idea. I noticed a posting from Mal, and this is just a little more detailed instructions and pictures on how to do it.
Following the instructions above in the Mazda Miata NA/NB (1990-2004) Soft Top Latch Repair by Nat Mann, and remove the latch from the car.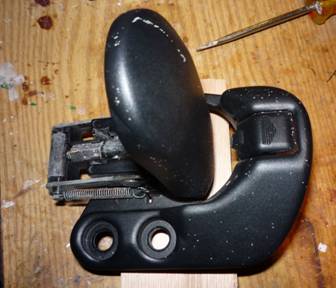 Also remove the E-clip from the thumb locking pivot so that the pin can be safely removed. Once the locking pivot has been removed place it in a vice so that a small hole can be drilled into the end.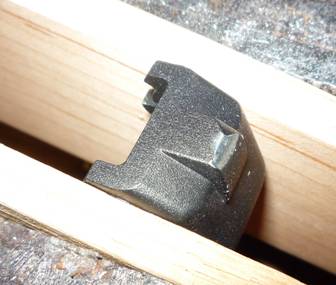 Now drill a hole the proper size for your tap. In my case I did a #6-32 1/4" Phillips Pan Head Screw. Make sure the screw is not too long or the pin will not go back in!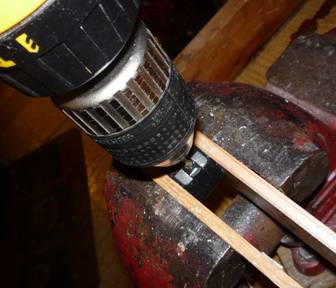 Next tap the hole for the proper thread of your screw.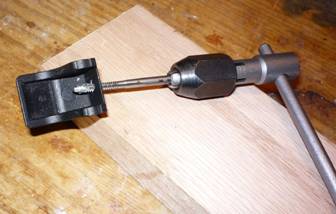 Reassemble per the above instructions. Now watch and hear a nice click as the Soft Top Latch closes. It will be very safely LOCKED until you press the thumb locking pivot.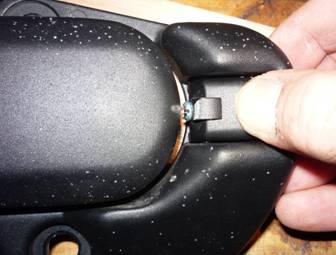 ---
---
---