The Miata of the Month from
---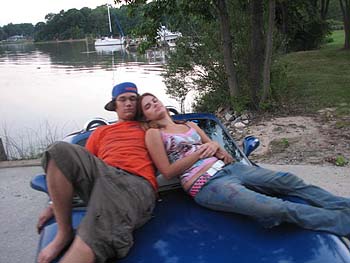 April 2011
Ryan Seville and his 1999 Miata
sexyus0818@yahoo.com
Aquaman91 on the Miata forum
Congratulations to Ryan on the selection of his Miata as the April Miata of the Month!
---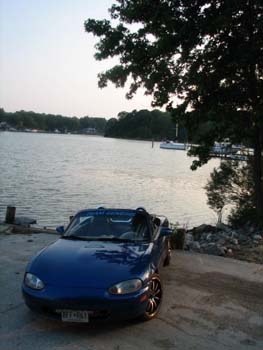 I bought my 1999 Miata two years ago and instantly fell in love with it. I've done both simple and complex modifications to the car. From the sound to the looks, my Miata is recognizable from far away and in my eyes is one of a kind. In fact, my Miata is the reason I met my fiancée.
I met Sammi through a mutual friend of ours named Alicia. They were spending some time at Alicia's house one evening and invited Alicia's boyfriend Zack and I over to hang out and just relax. So we went and spent a few hours with them.
The day after next I received a message from Alicia saying that her friend Sammi was really interested in getting to know me. She gave me Sammi's number and I started to text Sammi and we talked all day. That evening Sammi and I were talking online through Myspace and she saw a few pictures of my car. She absolutely loved my car and asked me to take a ride in it. So I went back to her house and picked her up and we rode around for hours in my Miata.
That night went amazingly and for the next week or so we talked constantly. I finally asked her on a date and our first date consisted of nothing but riding around in my car for a few hours. For the whole time we have been together we have worked on my Miata together. Many of our dates have consisted of us riding around in my Miata. And I think the Miata will forever be our bond, working late nights at modifying or fixing parts or driving around town with no purpose but to spend time together.
My fiancée and I have now been together for over a year and half. If it wasn't for my Miata I probably would not be with my fiancée now.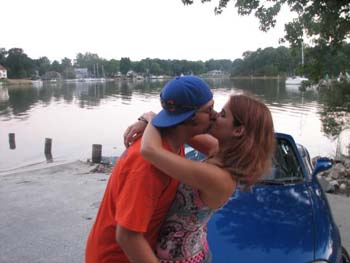 ---
---
---