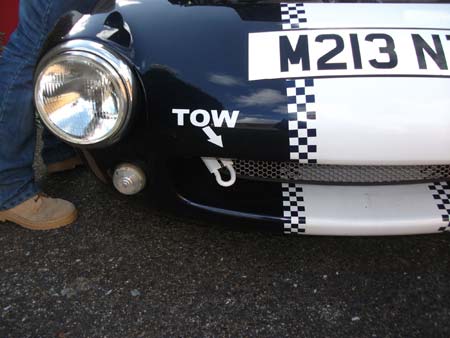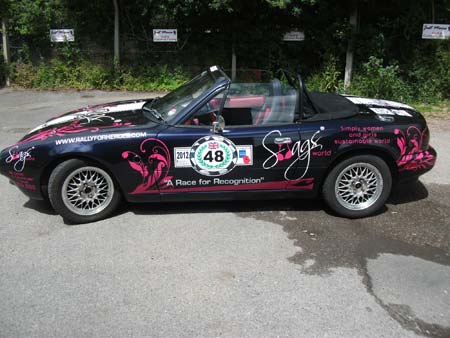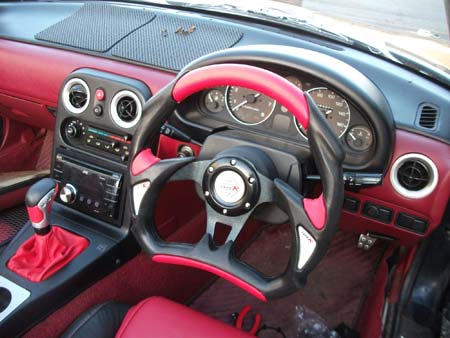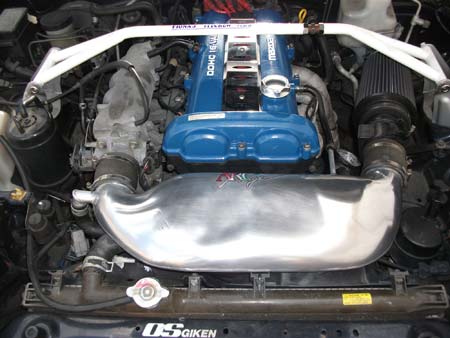 I purchased my Mk 1 Eunos 2 years ago after spying her lying in a garage in a small village in cornwall. I approached the owner and discovered that she hadnt been driven for 3 years as she had had it imported from japan as a wedding present for her future son in law. Unfortunately the wedding never happened due to him being found with a bridesmaid and the car had stood in the garage ever since.

When i purchased her i discovered that she had been serviced every year despite never having been driven and she was completely rust free. The spec was pretty simple but was a great starter for me, with 'milly' having BBS wheels, 1800cc engine, Arc intake manifold, Full Bernstein race suspension system, and most importantly a 'Pitcrew' front end which came from Kakimoto Racing in Japan.
I replaced the old worn seats and had them recovered in red and black goatskin leather. Then replaced the momo steering wheel and added an IL motorsport handbrake with new gaitors. I had a custom made gear knob done with 'fi's pitcrew' engraved in the top. As well as personalised car mats, and race harness covers, I recovered the doorcards with black kevler carbon to make them more modern looking. I also covered the central console with leather.

Under the bonnet i painted the rocker cover and the strut bar and polished up the ARC intake manifold and added a K&N filter on to help improve the air flow. I have also removed the original radiator and replaced it with a 52mm alloy twin flow race radiator. I also have a few other projects in the process of being manufactured including a chrome air scoop system which is being designed and made as we go to press which will be a custom one off. As for the exterior i added a white and blue check stripe down the center, retro chrome mirrors, new front grill and have ordered Rota Alecias in 17 with low profile tyres.
At the moment the car is in full race spec ready for the Rally for Heroes race. I am the only female rally driver taking part in a 3000 mile race over Europe covering 5 countries in 6 days. We're starting off at the Top Gear Test track in Surrey, then heading to Le Mans, Monaco, Stelvio pass, Grossknocker, then the Hockenheim circuit before my final race at the Nurburgring. I am lucky enough to be sponsored by the model Jo White, who is owner of swagsworld.com which is a company for independant woman.